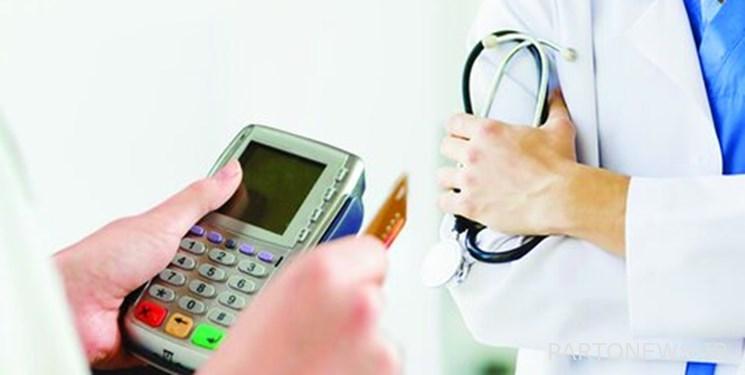 According to Fars News Agency's health correspondent, people's problems with doctors without card readers do not go back to today and tomorrow. Face. This concern has become one of my Persian dynamics.
Recently, a scan was launched in my popular Farsi system, which has so far been able to obtain 500 electronic signatures of the users of this system. This scan speaks about the tax evasion of some doctors and emphasizes: "Doctors' offices, ultrasound centers, etc. ask the client for cash, and in some cases, by giving the card number, they apply for the card."
The scan also adds: "Why in these centers where the clients are either sick people or pregnant women, because of not paying low taxes, they force the clients to go to the bank teller and pay the fee card by card?"
In this regard, the director of this scan told our correspondent: "We went to female doctors several times for my wife's illness, and sometimes my wife had to go only for ultrasound. Doctors due to tax evasion, despite the fact that there was a card reader in her office." But he received the costs from us in cash.
He added: "Doctors force us to pay money in cash, and since the banks' withdrawal limit is 200,000 tomans, we have to have several bank cards with us so that we can do business and buy medicine."
"One day I had to send my wife to the medical center alone. Her medical condition was very dangerous and there was a possibility of miscarriage, but the doctor asked for cash and my wife He then has to prepare it.
He continued: "Of course, the purpose of these measures of some doctors is tax evasion, and if they can not, they will compensate it by receiving cash expenses from patients."
The director of this Fars movement, Man, pointed out: "Even once, when we paid for the fee through the doctor's card reader, after payment, I saw that the card reader belonged to an isogum sales center, and this is the doctors' tax evasion."
"The best way to avoid tax evasion is to monitor doctors' accounts, as this could force them to pay taxes," he said.
End of message /
Suggest this for the front page