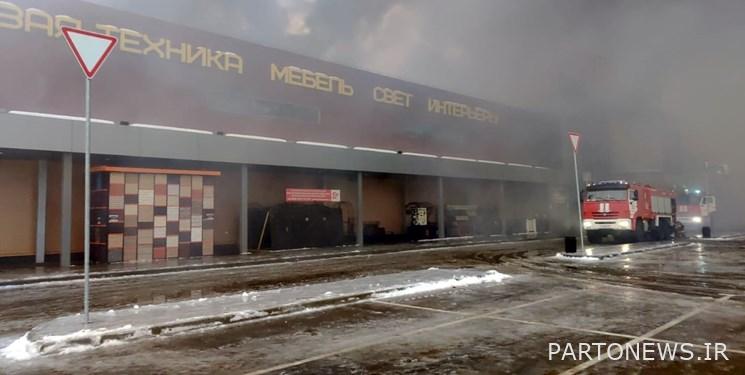 According to Fars News Agency, a shopping center in the eastern suburbs of Moscow caught fire on Monday.
According to the "Associated Press" news agency, this is the second largest shopping center in Moscow to be caught in fire in the last four days.
This passage, located in "Balashika" area, is for the sale of construction and home decoration goods. The fire started today in the warehouse section of this passage and then spread to other parts of the building. A security guard was admitted to the hospital after inhaling toxic smoke from the fire.
According to the Associated Press, the firemen limited the fire to an area of ​​9000 square meters and prevented it from spreading to the entire passage.
According to the Russian authorities, the reason for this fire was an electrical connection while it was raining heavily in Moscow.
On Friday, a fire incident caused the destruction of the OBI construction goods store located in a large shopping center in the "Khimki" district in the northwestern suburbs of the Russian capital.
According to officials, the reason for this fire, which killed a security guard, was non-observance of safety measures during welding.
End of message.
You can edit this article

Suggest this article for the first page