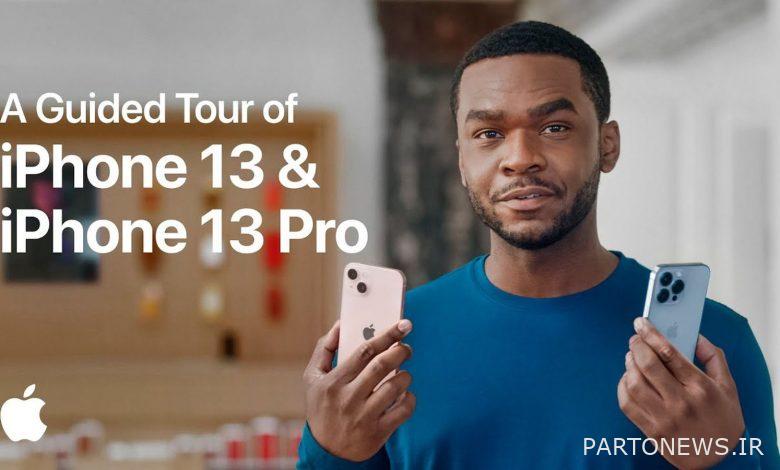 A few days after the introduction of the iPhone 13 family of phones, Apple has now released the first video to review them. In this video, the Cupertinos introduce users to the specifications of the iPhone 13 family and showcase their features, such as the new camera modes.
This seven-and-a-half-minute video is a guide and review that outlines the different characteristics of the iPhone 13 family. In addition to showing the differences, Apple has also introduced some of the new camera features of these products, such as cinematic mode, photography styles and macro shooting. The Cupertinos also emphasize in this video on increasing the battery charge of their latest phones.
Although this video does not provide any new information, and Apple introduced users to the iPhone 13 series at the "California Streaming" event, but the recent video shows these phones in action, which can encourage users to buy them more. In this video, Apple also mentions the high resistance of its new phones.
Like the previous generation, the iPhone سری13 series phones will be available in four standard models: Mini, Pro and Pro Max. These products are equipped with the new A15 Bionic chip, which, according to Apple, is up to 50% faster in terms of CPU and up to 30% faster than competitors, and of course, the results of benchmarks to date confirm such claims.
For the first time in the Pro models, Apple has used a 120 Hz refresh display, and has also moved on to newer cameras. For full acquaintance of iPhone 13 family members, we suggest you read this Digito article.
The pre-sale of these products started yesterday and is scheduled to be available to users from October 2, although the iPhone 13 Pro Max model will be released with a delay.