Balls and nets
Sport
Asian Wrestling Championship Mohammadi won bronze, Alizadeh became a finalist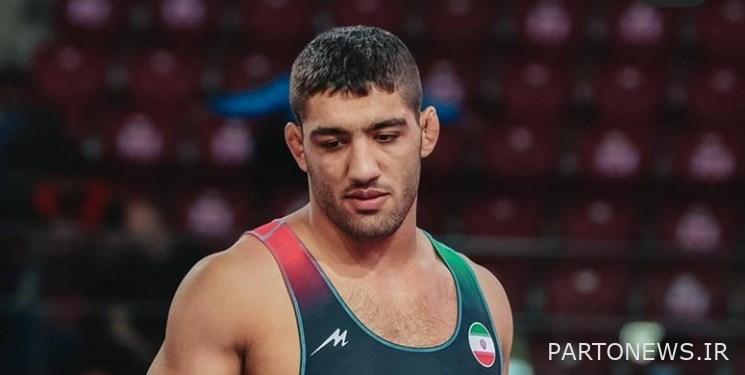 According to Fars News Agency, the Asian Wrestling Championship started today, hosted by Mongolia, in which Nourbakhsh and Amir Ghasemi were eliminated in the first 5 weights, and Nasser Alizadeh also reached the final. Iman Mohammadi and Aref Habib Elahi went to the ranking meeting.
The full results are as follows:
In the 55 kg weight category, Ali Nourbakhsh lost 10-5 in the first round to Arojan Halakorki, the Asian bronze medalist from India, and due to the wrestler's defeat in the next round, Nourbakhsh dropped out of the competition.
In the 63 kg weight category, Iman Mohammadi defeated Balginiam Damjin of Mongolia 12-4 in the first round. In the next round, he will compete against world bronze medalist Konseke Shimizu from Japan. At this stage, he won 2-0 and reached the semifinals. At this stage, Mohammadi lost to world silver and bronze medalist Mirambek Ainagolov of Kazakhstan 14-3 and advanced to the qualifying match. And due to the absence of Ahmad Al-Nakdali from Syria, he won the bronze medal in this weight.
In the 77kg category, Aref Habibullahi lost 9-1 in the first round to Olympic silver medalist Akzhul Mahmudov of Kyrgyzstan and will have to wait for his opponent to reach the final to advance to the qualifiers. In this match, Habibollahi will face Olympic and world champion Kim Hyun Woo from South Korea.
In the 87kg category, Nasser Alizadeh defeated Kyrgyzstan's Melis Aitkov 7-1 in the first round to advance to the semifinals. At this stage, he defeated Asian champion Nursultan Tursinov of Kazakhstan 3-0 to advance to the final.
In the 130 kg weight category, Amir Ghasemi won the first round with a score of 5: 0 against Prim Prim from India. In the second round, he lost 9-8 to Asian Games gold medalist Muminjan Abdullayev of Uzbekistan, and was eliminated due to the wrestler's defeat in the next round to his Korean opponent.
End of message /
Suggest this for the front page