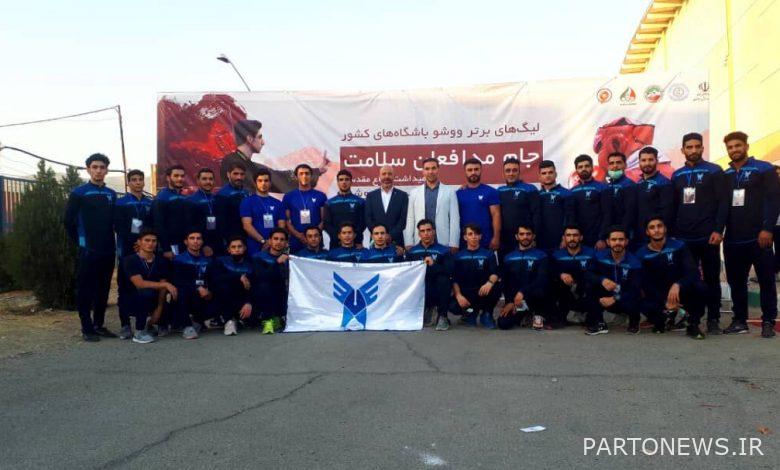 According to IRNA; The 15th round of the Men's Wushu Premier League, the Health Defenders Cup and the Memorial of Eight Years of Holy Defense, ended this afternoon (Thursday) with the victory of the Islamic Azad University team.
In the final match of the tournament, the teams of Azad University and Naja Pass competed. In the end, Azad University won 9-4 and defended its championship title that it had won in the previous season, and again stood on the first platform.
In the ranking match, Bandar Mahshahr Wushu delegation won 10: 4 against South Pars and took the third place.
The semi-final stage of this competition was held this morning, during which the NAJA pass passed the South Pars Dam 10 to 4 and the Azad University won 11 to 3 dams against the wushu team of Bandar Mahshahr.
.