Recently, during the World Display Industry 2022 conference, BOE company from The first 600 Hz gaming display panel for laptops The unveiling has surprised everyone.
It has been more than 10 months since the introduction of the latest BOE panel. In January of this year, this company unveiled its 27-inch 500 Hz gaming panel, which unfortunately has not been used in any display until now. But the BOE team did not stop and this year, it has developed and introduced the first 600 Hz display panel for laptops.
600 Hz panel for BOE laptop
The blurry and low-quality video that BOE officially released is the first public display of the company's 16-inch 600Hz laptop display panel. The media that covered the introduction of this display panel did not pay much attention to its details, but in the official video published, we see the use of this panel in a gaming laptop with a GeForce RTX graphics card and an aspect ratio of 16:10.
Until now, no company has been able to develop a panel with a refresh rate of more than 500 Hz for laptops. Dell managed to get very close to this record with the Alienware x17 R2 gaming laptop – it had a 17-inch 1080p display with a 480Hz refresh rate. As we said, regarding the 600 Hz BOE display panel, no detailed information such as resolution or availability status has been published.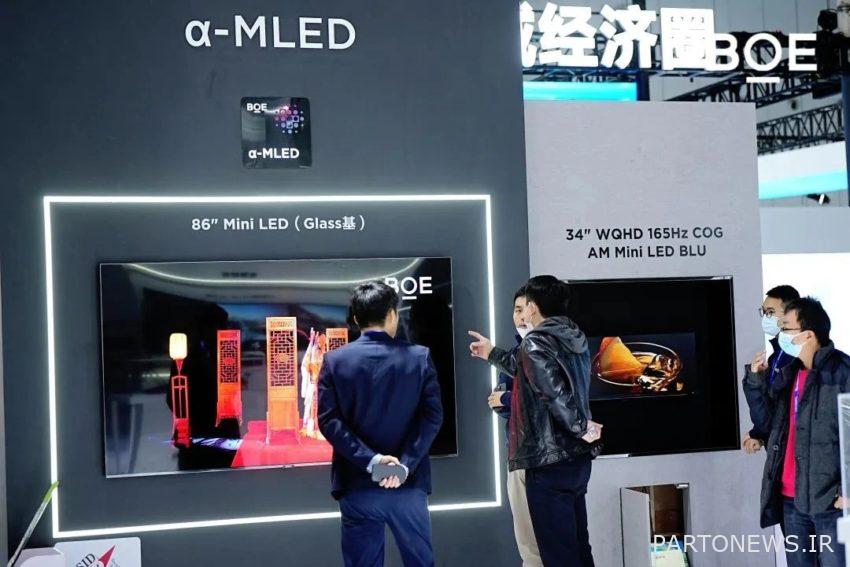 Along with its new 600Hz laptop panel and Mini-LED panels, BOE has also unveiled a 34-inch ultra-wide display panel with a 165Hz refresh rate, HDR1000 certification and an incredible 100,000:1 contrast ratio. Right next to this ultra-wide panel, an 86-inch Mini-LED panel with 4K resolution can also be seen. This panel is originally for TV and has an active MLED backlight and its maximum brightness reaches 1500 nits.
Related posts