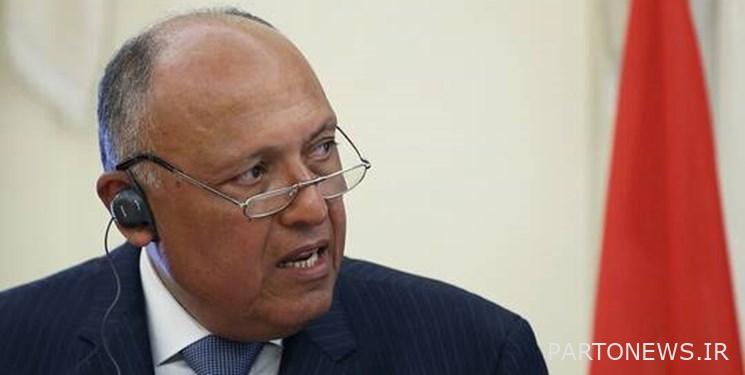 According to the report of the international group of Fars news agency, "Sameh Al-Shakri" and "Faisal Al-Maqdad", the foreign ministers of Egypt and Syria, during their meeting on Saturday, welcomed the agreement between Iran and Saudi Arabia to resume bilateral relations.
Al-Shakri and Al-Maqdad expressed hope that this agreement will lead to greater security and stability in the region.
The Syrian Foreign Minister arrived in Cairo this morning and was welcomed by his Egyptian counterpart at the Foreign Ministry headquarters.
This meeting was held after many years. The foreign ministers of the two countries reviewed a series of developments of interest to the parties and regional and international issues.
Ahmed Abu Zeid, the official spokesman of the Ministry of Foreign Affairs of Egypt, wrote on his Twitter, "The Foreign Minister welcomed his brother Dr. Faisal al-Maqdad, Minister of Foreign Affairs and Refugees of the Syrian Arab Republic, at the headquarters of the Ministry of Foreign Affairs."
This trip and meeting took place a few weeks after the visit of Sameh Shoukry to Damascus, which was the first visit of the Egyptian Foreign Minister after several years.
During his trip to Damascus, Sameh Shukri, in addition to meeting with his Syrian counterpart, also met with Syrian President Bashar al-Assad.
End of message.
You can edit this article

Suggest this article for the first page