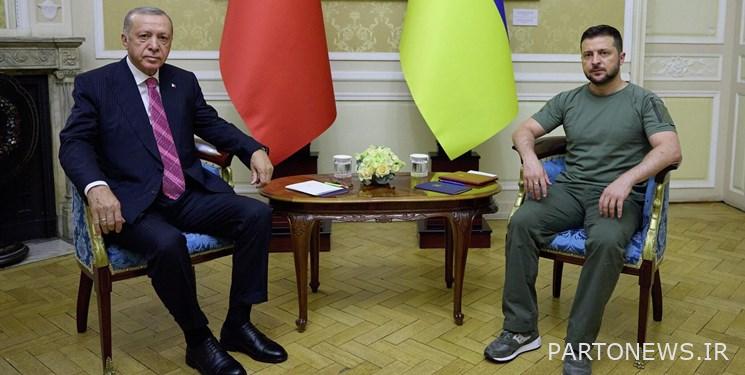 According to the report of Fars International News Agency, Turkish President Recep Tayyip Erdogan talked on the phone with his Ukrainian counterpart Volodymyr Zelensky about the country's war with Russia on Thursday evening.
In a statement announcing this news, the Office of the President of Turkey said that in this call, Erdogan announced Turkey's readiness to perform the task of facilitating and mediating to establish lasting peace between Russia and Ukraine.
According to the website of the newspaperYin ShafaqIt is stated in this statement that the heads of Turkey and Ukraine discussed humanitarian aid and Ankara's assistance to Kyiv in the field of energy, as well as facilitating the country's grain exports.
Based on this, the President of Turkey, expressing his country's desire for diplomatic cooperation to speed up the demilitarization process of the "Zaprogya" nuclear power plant in southern Ukraine, said that Ankara's efforts to exchange prisoners between Moscow and Kiev continue.
The Office of the President of Ukraine also announced about this phone call that Zelensky informed Erdogan of the "dangers of escalation of tension on the front line" and emphasized the need to further strengthen the Ukrainian army.
In this statement, referring to the conversation between Erdogan and Zelenskiy about the details of security cooperation between the two countries, it is stated: "The President of Ukraine emphasized the need for the complete demilitarization of the Zaporozhye nuclear power plant. Zelensky also mentioned Turkey's readiness to participate in the implementation of his ten-step peace plan.
Also on Friday, Turkish presidential spokesman Ibrahim Kalin, while pointing to the possibility of escalation of the war between Russia and Ukraine in the coming months, said that Ankara continues its intensive efforts to open the way for negotiations. (More details)
end of message
You can edit this article

Suggest this article for the first page