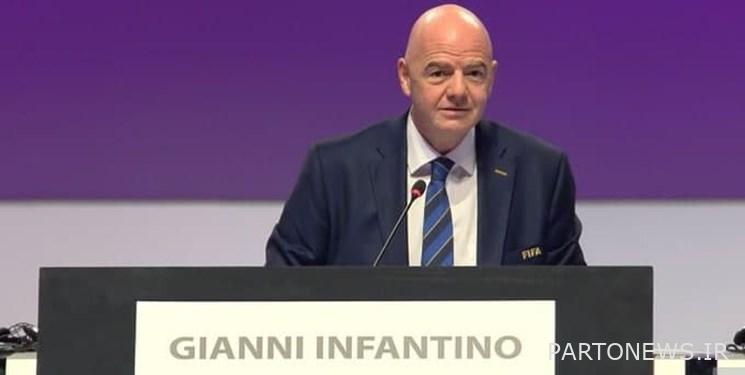 According to the sports reporter of Fars news agency, FIFA president Gianni Infantino, during a speech at the meeting of the leaders of the "Group of 20" member states in Indonesia, called for a ceasefire between Russia and Ukraine during the one-month World Cup.
"My request to you is to consider a temporary ceasefire for a month during the World Cup, or at least offer humanitarian solutions, or anything else that could help restart the talks as a first step towards peace," Infantino said.
The president of FIFA continued: You are the leaders of the world and you have the ability to influence the course of history. Football and the World Cup bring you and the world a unique platform of unity and peace around the world.
These statements of Infantino come while FIFA has banned the Russian national team from participating in all competitions as the host of the previous games.
Qatar World Cup 2022 will be held from November 20 (November 29) to December 18 (December 27).
end of message/
You can edit this article

Suggest this article for the first page