Balls and nets
Sport
Futsal national team: I hope in the future I can give a good answer to the trust of the staff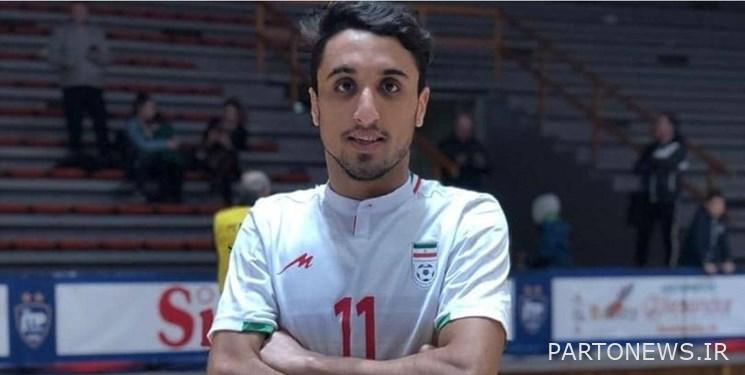 Alireza Rafieipour, in an interview with a Fars sports reporter, said about Iran's 6-4 victory over Italy: "The Italian national team is one of the best in the world and has a good ranking in the world." A team that is preparing for the 2022 European Cup and is strong. I think everyone enjoyed watching the game. Both TV viewers and players on the field. After 29 years, we were able to defeat this team on Italian soil and make history.
‌
The national futsal team added: Italy was a tactical team. Our team also had 70% changes. After the World Cup, most teams changed generations, and our team was no exception. We were able to have a good youthfulness and the best players of the Premier League teams were invited to this camp.
He continued: "We got well prepared with 8 training sessions and we had a lot of running today." We put pressure on the opponent and due to the youthful strength of the team, this run was very effective. We focused on defense and carried out the personnel orders one by one. The tactics of the team were excellent and everyone on the field did their best. We are happy that in these difficult conditions of life and coronation, we made the hearts of the Iranian people happy with this victory for a few minutes.
‌
Rafieipour continued about Iran's second game against Italy: "Considering the knowledge that the two teams have found each other, tonight's game will definitely be difficult." The Italian team is coming to the field to make up for the defeat and we must forget today's victory and think about tomorrow's game.
‌
In the end, the national futsal team added to the youthfulness of the national futsal team staff: I would like to thank Mohammad Nazim al-Sharia for trusting the youth. In games that are very hard and stressful, he trusted the youth, including myself, and I hope that in the future we will be able to respond well to the trust of the staff.
End of message /
Suggest this for the front page
.