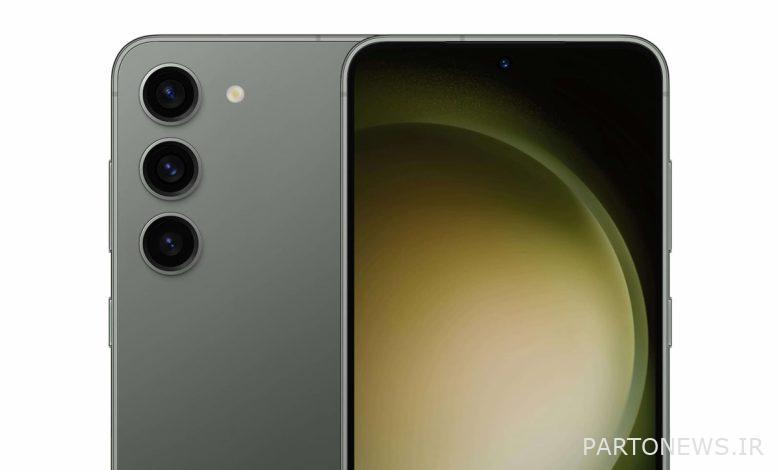 The Galaxy S23 will be officially announced on Wednesday night, but thanks to insiders, we already know all the specs. AT&T is the latest source that has mistakenly revealed the specifications of Samsung's flagships and leaked images of these phones that are of high quality.
to report 9to5Google, an AT&T store page in the US state of Georgia mistakenly shared information about the Galaxy S23 family, which has now been removed from the website's output. This information confirms that Samsung wants to launch the Galaxy S23 and S23 Plus with a focus on night photography or Nightography and the use of Environmentally friendly materials put on the market
The new flagship of this Korean giant 50 megapixel main camera And it will have a 6.6-inch screen. AT&T also touted the device's water resistance, support for fast wireless charging technology, and a few other features that are common on all flagship phones these days.
Samsung Galaxy S23 images
In the leaked images of the S23 and S23 Plus models, the colors Green, cream, purple and black we see The design of this device is similar to the renderings that were released earlier from this family. In the rear frame, we see three camera lenses that are placed on the body without a background frame. An LED flash can be seen on their right side.
Also, it can be seen that Samsung placed the power and volume buttons on the right side of the body and used a hole on the top of the central part of the display for the selfie camera. Overall, it seems that the design of this family in 2023 has become a little simpler.
Samsung will unveil several new products, including the Galaxy S23 family, in an event tomorrow at 21:30 Iran time. As always, Digiato will cover the news of this event live for you.