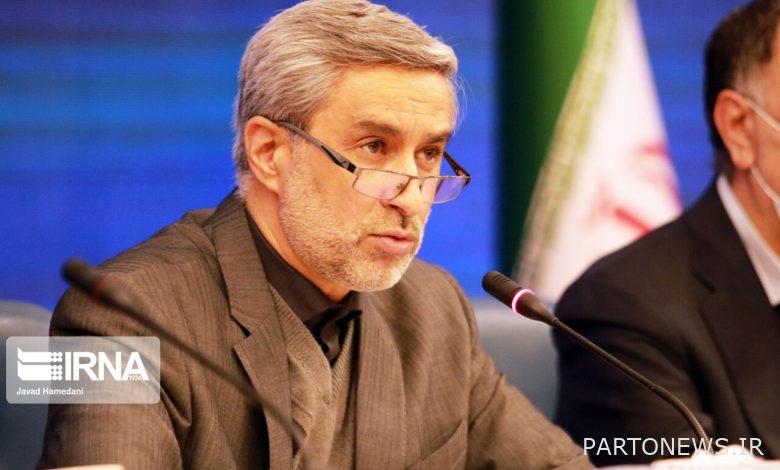 According to IRNA, Alireza Ghasemi Farzad, the governor of Hamedan, added on Wednesday at the ceremony to honor the top entrepreneurs of Hamedan province: According to the emphasis of the Supreme Leader of the Islamic Revolution to pay attention to knowledge-based companies and the role they play in the country's growth and development, these companies They can meet the essential needs of the society in technological form.
He emphasized: Knowledge-based companies are at the beginning of their work, and comprehensive support should be provided to knowledge-based companies to ensure their fruitful activity.
Referring to the necessity of updating science and knowledge in university collections, Hamedan Governor added: Changing the texts and headings of university courses is a long process that must be followed up through the Ministry of Science.
He called entrepreneurs the leaders of producers who should play an important role in meeting the needs of production units for innovation and creativity and advanced productions.
Ghasemi Farzad emphasized: It is necessary for entrepreneurs to use the experiences of manufacturing companies regarding the process of formation and supply of their goods and services so that they can use these experiences to present more modern products to the society with technological efficiency.
He reminded: the activities and performance of knowledge-based and entrepreneurial companies should be problem-oriented in order to solve the defects and deficiencies of manufacturing companies.
The governor of Hamedan, pointing out that the managers in the 13th government have an obligation to remove the obstacles to the growth and progress of knowledge-based companies, asked the executive bodies to coordinate with the knowledge-based and entrepreneurship companies.
He clarified: Hamedan Governorate is trying to guide industrial, mining, agricultural and service producers to cooperate with knowledge-based companies so that they can ultimately increase their productivity, as in view of the water shortage crisis. We are trying to use new agricultural methods in a purposeful manner by changing the pattern of water cultivation.
Ghasemi Farzad said: The government has considered suitable credits to support knowledge-based and entrepreneurial companies, and in this regard, we will support the research and technology fund of the province and facilitate the terms of loan payments to them.
November 23-29 is the week of honoring the best entrepreneurs, and in this meeting, 16 of the best knowledge-based entrepreneurs and seven of the best entrepreneurs of the year 1400 were honored.