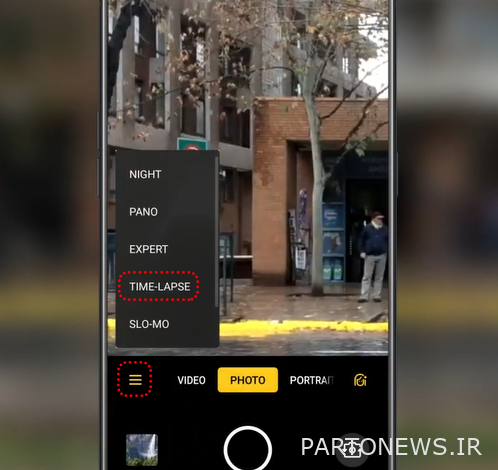 Study time:
3
Minutes
You have probably seen different time lapse on various social networks such as YouTube. For example, the movement of clouds, urban traffic and the growth of various plants are among the popular, popular and widely used time lapse.
The question is how to get time lapse with the phone? In the following, Lyon Tak will teach you how to make time lapse with Android phones. Stay with us.
How to catch a time lapse phone?
First of all you need two phones. Because to take time lapse, you have to put your phone in a place for a long time that does not move. That's why you need to have a replacement phone.
After having two phones, the most important thing is to have a proper time lapse program. Of course, some phones, especially new phones from Samsung, LG, HTC And Apple has an in-app time lapse feature. To find this feature:
Camera app or Camera Open.
A button called Mode Located at the top or corners of the camera app. Click on it to specify different shooting and shooting modes. Probably an option Time Lapse Or Hyper Lapse You will see.
Select it to set the camera to this mode.
If you do not find something like this in the app, you need an app third-app party Download from Play Store. Some of the best time lapse programs are:
Framelapse
Microsoft Hyperlapse
Lapse It
Time Lapse Camera
How to get time lapse
Now that you have the tools to make a time lapse, we can show you how to make one. The first step is to find a suitable subject for filming. Anything that moves and changes slowly is great for time lapse.
For example, moving clouds, doing your daily work or a project, building a building and tower, growing a plant, moving the sun and urban traffic can be good examples for a time lapse.
Then find a suitable place with a tripod for your phone. A tripod is needed to hold the phone in a fixed, motionless position. Find a point where the filming is least disturbing.
Correct settings for making time lapse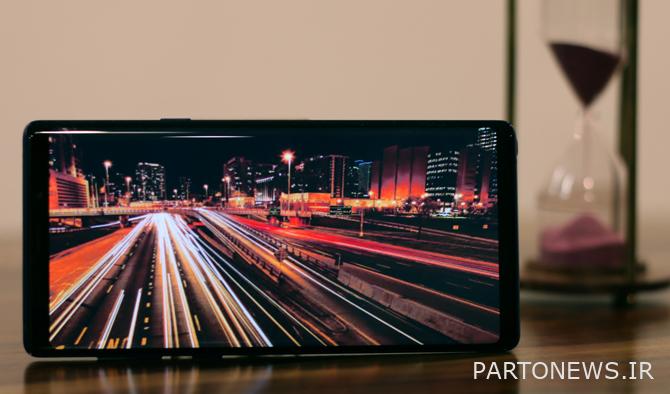 To make a great time lapse, its settings must also be great. Settings called Interval Times There is a time limit for filming. We have considered the following time intervals suitable for time lapse:
Moving traffic, fast moving clouds and anything moving fast, 1 second time interval
Sunset and sunrise, moving population and slowly moving clouds 1 to 3 seconds apart
The motion of the shadows, the sun in the sky, the motion of the stars and generally anything that moves very slowly, 15 to 30 seconds apart
Time lapse is something that requires patience, perseverance and time. Each of these cases can be filmed in 3-4 hours to several days and even months. In addition to time, you need free memory inside and outside the phone.
Your phone should also have enough charge for long videos. All of these things, if observed and provided, make a great time lapse.
We hope you find this article useful. If you have a question about any section, you can ask in the comments.