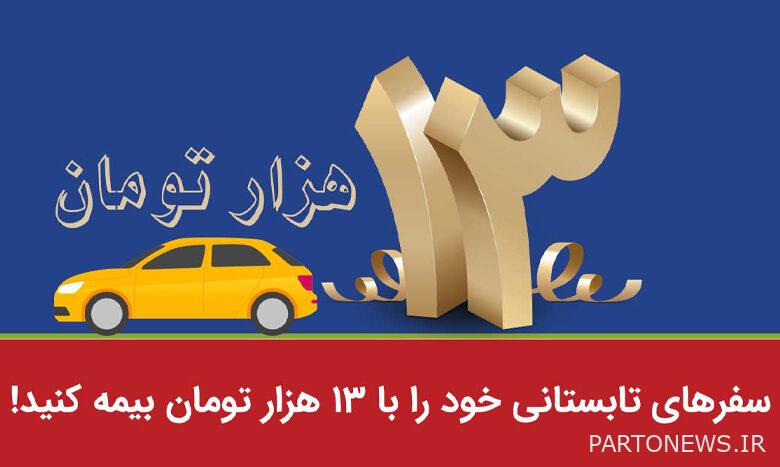 According to the report of the financial news, citing the public relations and international affairs of Razi Insurance, the last days of the summer of 1402 are tied with many summer vacations and trips, a significant amount of which is carried out by personal and family means, and part of it to Pilgrimage and tourist caravans are carried out in groups.
In the field of travel by personal vehicle, the body insurance policy has been introduced to the society with the title (travel body insurance) by Razi Rezarahi Insurance, according to the needs of society and economic conditions.
In addition to this important life insurance management, it has considered accident coverage for pilgrimage and tourist caravans and passengers of the 8th Imam's shrine.
This plan, which is welcomed by the sales network, covers death compensation, disability or medical expenses and has a reasonable insurance premium, which is calculated as a minimum premium of 13 thousand and a maximum of 57 thousand Tomans.