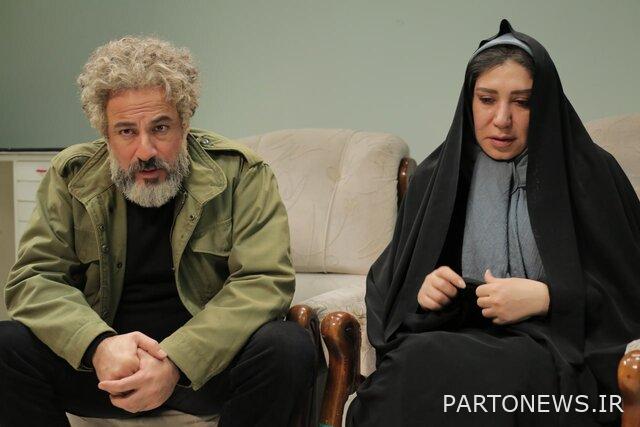 The movie "Campaign" directed by Shahram Asadzadeh Parvaneh was screened and Javad Ezzati has also applied to make his first movie.
Charso Press: The Cinema Organization has announced that the film "Campaign" directed by Shahram Asadzadeh has been approved for screening at the meeting of the Screening License Council.
The movie "Campaign" written and directed by Shahram Asadzadeh, which was previously called "Certificate of Signature", will be screened with the age group of 15.
Amir Aghaei, Nasim Adabi, Nader Fallah, Hamon Sidi, Alireza Estadi, Nazanin Salahjo, Asieh Asadzadeh, Dariush Ahanchian, Alireza Mehran, Behzad Khalj, Hamed Javadi, Puya Safdarpour, Pouria Aslan, Hamed Tosi, Priya Goran, Iman Deh Yadgari, Shahroz Shahbazi, Sepideh Sadeghi, Dana Shahbazi, Ali Taifeh, Masoud Hekmat, young actor Mehna Piraste and Zindiad Siamak Atlasi are the actors of this movie.
According to the film's public relations report, "Campaign" is a complex and intersecting narrative of a day and night of the life of Fariborz and Mehbobeh, which, with an incident, puts them on the path of another couple named Ashkan and Neda. In the midst of this commotion and conflicts, everyone is thinking of saving his life, but…
Amir Hossein Tahseni edited and Seyed Mahmoud Mousavinejad did the sound of the movie "Campaign".
The music of "Karzar" was composed by Mehdi Kalantari, the title song was written by Sara Balu, and Mahoor Bagheri sang the title song of this film.
Other actors of this film are: writer and director: Shahram Asadzadeh, producer: Seyed Mohammad Ghazi, project consultant: Siros Alvand, project executive: The Milestone Institute of Cinema and Theater, production manager: Rahmat Abdullahzadeh, director of photography: Mehdi Ilbeigi, first assistant director and scheduler: Ali Ashtiani, sound engineer: Mohammad Salehi, make-up designer: Daniyal Shuai, set designer: Hossein Majed, production deputy: Forozan Jeniran, first assistant cameraman and lighting: Mustafa Bafroni, costume designer: Samira Kishorenejad, stage secretary: Shahrzad Mutlaq, procurement manager: Murad Khanazad, behind the scenes video: Parisa Temuk, photoclip: Rush and Cut Studio, media consultant and public relations manager: Maryam Ghorbania, photo: Hossein Khodarti.
In addition, a request for the script "Bloody Crocodile" directed by Mohammad Javad Ezzati and produced by Mohsen Hejazi has been registered in the system of licensing applications of the Cinema Organization.