International
Iran
Kyrgyzstan and Armenia welcome trade agreement with Iran within the Eurasian Union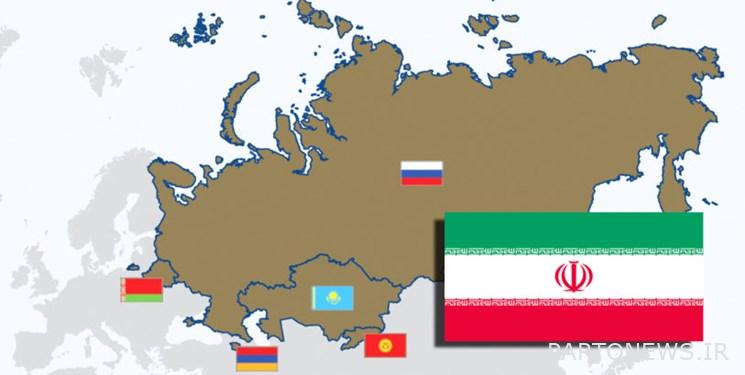 According to a Fars News Agency reporter in Bishkek, "سادیر جباراف"The development of Eurasian integration is directly linked to the promotion of exports of Eurasian goods, equipment and technologies to third countries and the establishment of relations with new trading partners," the Kyrgyz president told a meeting of the Eurasian Supreme Economic Council.
According to him, there is now a trend towards a multipolar global economy and the transfer of economic activity centers to the Asian region. Therefore, Eurasian countries should actively develop international trade and economic cooperation with the countries of Southeast Asia, the Middle East, the Indo-Pacific region, North Africa and Latin America.
The President of Kyrgyzstan said that Bishkek fully supports the creation of a new architecture of international trade, including within the framework of the Eurasian Economic Union. We are in favor of creating a free trade zone with Indonesia and expanding the free trade zone with Iran, expanding cooperation with other countries, which is defined in the main directions of international partnership.
It is worth noting that in this meeting, "Armenia" also advocated a full free trade agreement with Iran.
«Nicole پاشینیانThe Prime Minister of Armenia said at the meeting of the Supreme Eurasian Economic Council: "I consider important Armenia's interest in concluding a full-fledged agreement on a free trade zone between Eurasia and Iran."
According to him, in the framework of international cooperation, it is necessary to establish interaction with partners of third countries.
He added: "We need to set priorities for the development of our union for the future and explore new areas of cooperation." As an adaptation tool, we attach great importance to the ongoing facilitation of macroeconomic policies and consider it necessary to continue working to maintain macroeconomic stability.
The Eurasian Economic Union is an economic union whose members are mostly northern Eurasian countries in Eastern Europe. The treaty establishing the union was signed on May 29, 2014 by Belarus, Kazakhstan and Russia and became effective on January 1, 2015. The idea of ​​establishing a single economic space prompted the presidents of Russia, Belarus, and Kazakhstan to sign an agreement establishing the Eurasian Economic Union in 2014, which will take effect on January 1, 2015.
end of Message/
Suggest this for the front page