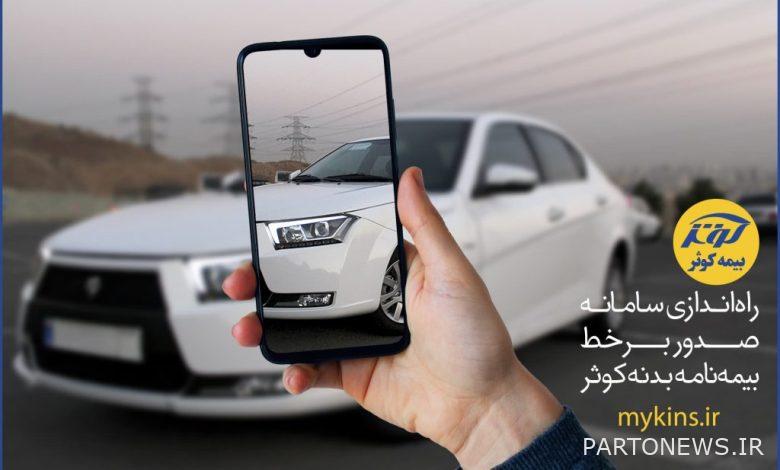 According to the financial news report According to the public relations and the announcement of the digital technology development manager of Kausar Insurance, in this smart system, the vehicle expert process is provided online without the need to visit in person and only by the customers themselves.
Mojtaba Bahrami stated that customers can issue their insurance policies by visiting the Kausar Man insurance system at the address https://www.mykins.ir and filling in the requested information, adding: Those interested in using this system can register information by phone. buy this insurance policy with you as soon as possible.
He emphasized: In order to prevent possible violations and frauds, artificial intelligence algorithms and machine monitoring have been used in the process of vehicle inspection.
The director of the company's digital technology development, while outlining the policy of Kausar insurance in the digital transformation department, said: This system was launched in cooperation with the car insurance management, and it is hoped that by upgrading the online expert engine designed by the company's technical team, it can be used in other sectors such as Damage expertise in the fields of fire and liability is also used and services are provided in the shortest possible time to people who live in hard-to-reach areas.