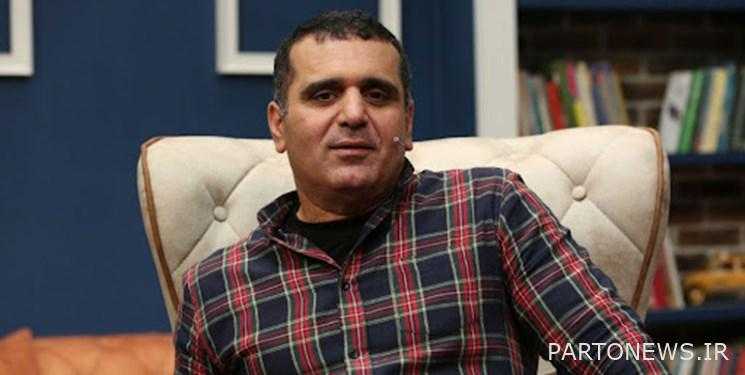 Hossein Rafiei, a film and television actor, said in an interview with a Fars News Agency cinema reporter about the martyrdom of Haj Qasem Soleimani: "This incident made all Iranians bitter, and the point that multiplied this bitterness was the type of martyrdom of Haj Qasem." He was martyred oppressed and in unequal circumstances, and this damaged the pride of the Iranian people.
Regarding national heroes around the world, he said: "Not only in Iran but all over the world, important political, military and religious figures who sacrifice their lives for their country, their flag and their people are considered their country's heroes." If I want to name foreign examples of these heroes, we can mention Che Guevara and Nelson Mandela.
The respect that originated from the character of Haj Qasim
The film and television actor said: Martyr Soleimani, in addition to being one of the greatest commanders of our country, had become a symbol of authority, knowledge and belief because of his valuable activities during his life. All Iranians respected Hajj Qasim, and this respect stemmed from his character.
Referring to the assassination of Martyr Soleimani, Rafiei said: The assassination of Haj Qasim shocked us all; But according to many of his comrades, Martyr Soleimani deserved such a martyrdom, and by this event, the memory of Hajj Qasim will remain forever.
A suffering hero
Regarding his knowledge of the martyr Qasim Soleimani, he said: I have known Hajj Qasim for many years. What he did in the Qala-e-Ganj area of ​​Kerman province was only possible for someone who had dedicated everything to the people. Martyr Soleimani came from the hearts of these people and understood their suffering with flesh and blood and bones.
This artist of our country said about the interest of the Iranian people in Martyr Soleimani: Haj Qasim was a high-ranking man and the people loved him. When it is said that Sardar Delha, this word is not an exaggeration, all classes were devoted to Martyr Soleimani with every thought and appearance, and with his martyrdom, their hearts ached.
A work that takes courage to make
Regarding the production of films and serials about Haj Qassem Soleimani, he said: "I think that when we, as filmmakers, are not able to make a magnificent work about Martyr Soleimani, we should not make a work of art, because if we can not prove the oppression and legitimacy of Haj Qassem To put it bluntly, children and adolescents who see these productions in the future will not be able to get to know that great man well.
Rafiei continued: I think it is not everyone's job to make such works. For example, if you look, you will see that artists have produced few films and series about the Ashura event, because they did not have the power and, most importantly, the courage to portray that great event.
He clarified about the new generation and those who continue the path of Martyr Soleimani: We currently have many people like Haj Qasim in our country. Let us not forget that Martyr Soleimani was the son of Islamic Iran and this land and water still cultivates the likes of Haj Qasim, this country is the country of great people.
* Cinema and theater group suggested news
End of message /
Suggest this for the front page
.