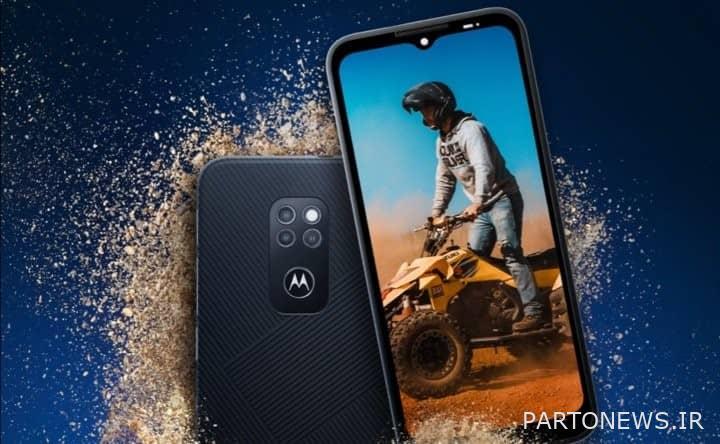 In June 2021, Motorola introduced the Defy Durable Smartphone with specifications such as the use of Gorilla Glass Victus Durable Glass, Corning's latest technology for smartphone screen protectors. Motorola introduced the rugged smartphone to the European market using a triple camera module on the back panel and, in addition, a large high-capacity battery. Along چیکاو Be.
But despite the launch of this phone in European countries, apparently this phone is still not seen in the Brazilian smartphone market. But now and recently it has been said that this Motorola smartphone, called Motorola Defy, has been approved by the National Telecommunication Agency of Brazil, which means that this smartphone is going to be on display in stores soon. Be the mobile of this country.
The certification, issued by the Brazilian National Telecommunication Agency for sale in the Brazilian market, indicates that the smartphone is model number XT2083-8, which in fact can be nothing but a durable Motorola Defy smartphone. Motorola has managed to get a license to supply it in that area, from the Brazilian telecommunications authorities.
In addition, TudoCelular has managed to share some images of this new Motorola phone, which allows us to have a clear look at the Motorola brand smartphone. The first thing that can be seen from the pictures of this smartphone is that this Motorola smartphone has a big screen. The second case is related to the rear panel camera module of this mobile phone, which can be clearly seen that a triple camera module is installed on the back panel. In this module, Motorola uses a 48-megapixel sensor for the main lens, which is accompanied by two 2-megapixel macro sensors for miniature photography and an image depth sensor.
Also, this smartphone uses a large and bulky battery with a capacity of 5000 mAh in its abdomen to meet the needs of the user for about 2 days. In addition, we can get acquainted with the details of the charging adapter of this phone. The charging adapter that comes with the smartphone here in the box and is given as a gift to the user uses a fast charging speed of 20 watts, which is average or better to say is normal. In fact, this smartphone charger is the same charger that Motorola offers in other markets, including the markets of European countries.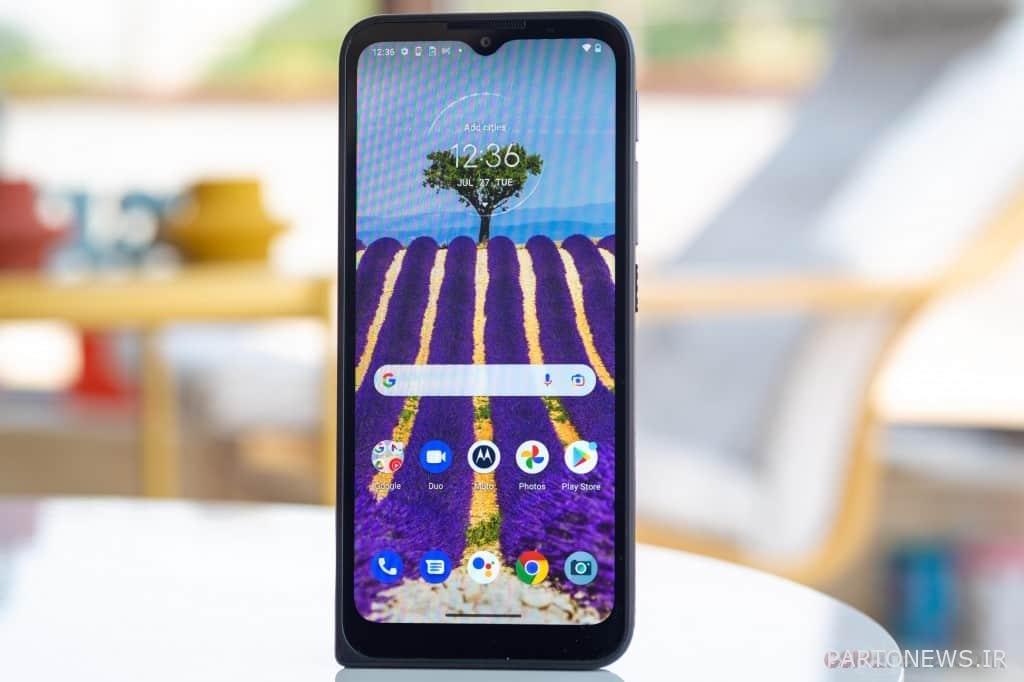 This new Motorola device has a 6.5-inch screen with drip notch. In addition, the screen of this phone uses full HD resolution and the very resistant Gorilla Glass Victus edge of Corning company is used on the screen to be relatively resistant to scratches and scratches. It goes without saying that it is common to say that the use of this Corning's screensaver, which is the latest technology in the production of Gorilla Glass, is a rarity for an affordable smartphone, and Motorola's generosity. It has been used in this economical and cheap phone more than expected.
The smartphone is powered by the popular mid-range Snapdragon 662 Qualcomm platform (Qualcomm Snapdragon 662 SoC), which is paired with 4GB of RAM and 64GB of internal storage. They can insert a microSD card into the slot to make sure they have enough memory.
The Motorola handset also uses a massive 5,000 mAh battery that can support up to 20 watts of fast charge.
This phone has a fingerprint sensor on the back panel and by default it runs Android 10 as soon as it is turned on. As this phone is a durable device, it uses the IP68 standard, which is resistant to the ingress of dust into the water, and also water can not enter the phone for 30 minutes until it is 1.5 meters deep. Infiltrate. Users can use this smartphone in extreme temperatures and finally from minus 25 degrees Celsius to positive 55 degrees Celsius.