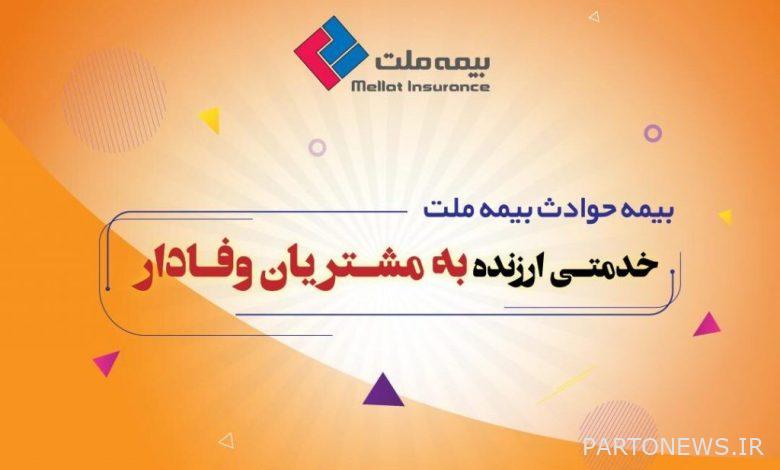 According to the financial news report According to the public relations of Mellat Insurance, individual accident insurance of Mellat Insurance is an insurance policy that supports the policyholder against all kinds of accidents by paying low premiums and provides valuable coverage.
What time of the day and where the accident happened is not the concern of the insurer and this plan can be provided online.
The important and significant issue in accident insurance is that customers can buy this insurance policy for a short term (at least 15 days), one month, two months, three months, six months, or one year until the age of 90.
The cases covered by this insurance policy include death, limb disability and partial and total permanent disability, medical expenses, compensation for admission to medical centers, and the most important risks covered by this insurance policy include drowning, poisoning, gas impact. , steam or corrosive substances such as acid, legitimate defense of the insured, trying to save people and property from danger, falling from a height, etc.
Customers and insurers can refer to Mellat insurance website at melat.ir for more details about accident insurance.