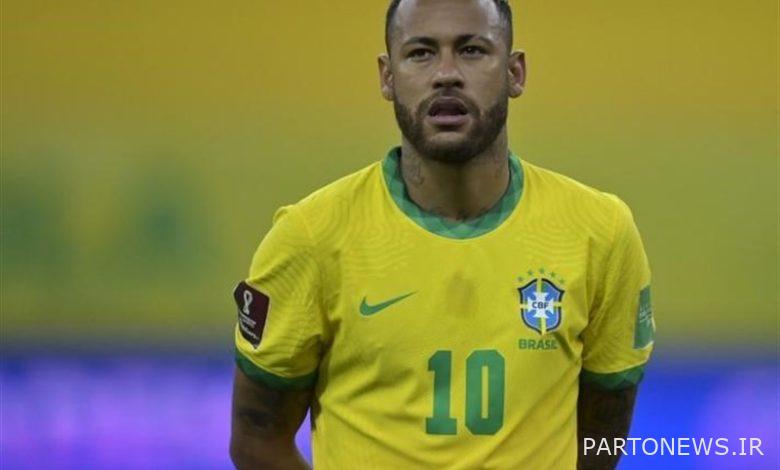 According to the Tasnim news agency, in an interview with the Brazilian newspaper O Globo, Neymar talked about his situation in Paris Saint-Germain, the 2022 World Cup and the decisions he has for his acting career after participating in these competitions.
The 30-year-old Neymar, who will play his last game for Paris Saint-Germain before traveling to Qatar and accompanying Brazil in the 2022 World Cup, tonight (Sunday) against Oser, about his performance this season, which is one of the best seasons of his career in the capital. He explained and emphasized that he does not consider the current season to be the best season of his acting career.
Neymar said: I started the season well, but if you look at the statistics of my career, you will see that all my seasons in Paris Saint-Germain have been good. The only difference between this season and the previous seasons for me is that in the previous seasons I was involved in injuries that caused me to be out of the field for a long time and I am very sad about this.
Neymar also stated about the upcoming World Cup, which he considers to be his last possible experience of participating in World Cups: I am participating in it with the assumption that this will be the last World Cup of my acting career. Also, each game of this cup will be the last national game for me because I really don't know what will happen to me tomorrow. There is no guarantee that I will be able to play in another World Cup. Honestly, I really don't know if I will be able to participate in another World Cup or not.
One of the challenges and goals that Neymar pursues from participating in the World Cup, apart from winning the championship, is to surpass Pele's record as the best scorer in the history of the Albiceleste. Neymar needs three more goals to become the top scorer in the history of the Brazilian national team. Currently, Neymar has 75 national goals, while Pele has 77 national goals. However, Neymar believes that Pele is an underachiever. He emphasized: Pele means football. Pele has done everything possible for the football of our country. The respect and value I have for him has no limits.
In addition to winning the World Cup, Neymar is pursuing another big goal this season, which is to help PSG win the Champions League, a tournament in which they have to overcome a tough opponent like Bayern Munich in the round of 16. Neymar, who has only won the Champions League once before with Barcelona in 2015, told Oglobo: "I like playing football and winning it." I want to be a better player every day than yesterday. I want to help my teammates and that's more important to me than anything else. I hope that my name will be engraved in football history, if not in football, at least in someone's life.
Neymar and the Brazilian national team will face Serbia in their first match at the 2022 World Cup on December 3rd in Group G.