Chastity and hijab
social
People's uprising is the revival of Islamic hijab and chastity – Mehr news agency Iran and world's news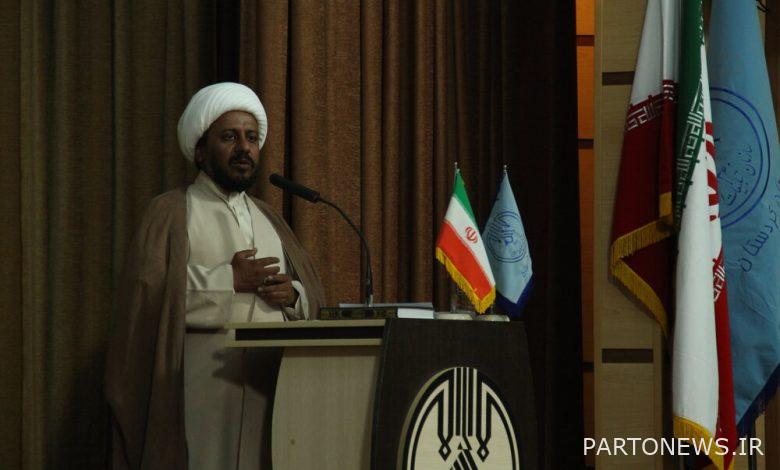 According to Mehr reporter, Hojjat-ul-Islam wal-Muslimin Broumand Raziani, on Thursday, at the celebration of Hijab and Chastity Day in Sanandaj, praised the organizers of this ceremony and said: "Not holding such conferences has caused criticism of many organizations." Hi He will not be a trustee and on the other hand, holding these ceremonies will bring authenticity to these valuable institutions.
He introduced the organizers of these programs as jihadists in the field of hijab and said: This action of the institutions involved in this program shows concern. Mandy They are to keep the revolution and culture alive.
Hojjat-ul-Islam Wal-Muslimeen Raziani noted: Kurdistan and what is remembered from the past and what crystallizes in the mind from the past is a mirror that reflects beautiful and luxurious traditional and formal clothes, both in Kurdish women's clothes and in Kurdish men's clothes, and it represents something It is not complete except for chastity, modesty and hijab.
Stating that today, there are also Kurdish women, he said: In the past, the official dress of Kurds was a complete and popular Sharia dress, although today some people, whose number is not comprehensive, are behind their luxurious assets. did And intentionally or unintentionally, under the influence of the enemy's cultural attack, he ignored it are.
Hojjat-ul-Islam wal-Muslimin Raziani stated: This originality and deep-rooted culture cannot be forgotten.
The Director General of Islamic Propaganda of Kurdistan noted: The culture and authenticity of the Kurdish people is very rich, but some people are trying to perform another show of the Kurdistan culture.
Hojjat al-Islam Raziani stated: "Enough with the letters and bylaws are temporary and transitory, and by writing the law and implementing the letters, the issue of hijab and chastity will not be solved, and it is only a temporary and palliative effect on cultural pains."
He added: There may be very comprehensive, complete and well-written laws, from resolutions 427 and 820 of the Supreme Cultural Council to other laws related to other institutions, but these do not change anything.
The General Director of Islamic Propaganda of Kurdistan stated: What will bring about change is a popular movement and a genuine uprising from the hearts of the people themselves, so that the beliefs, values ​​and sanctity of women in the field of hijab and hijab and modesty bring Islam to men and women and keep it alive and dynamic among the people.
Hojjat-ul-Islam Raziani expressed hope that the Islamic uprising that has started to restore hijab and chastity will expand day by day with the efforts of women and girls of this country.
He mentioned: We hope that holding these meetings will be a way to start a popular movement to revive the Islamic and native culture of the region, which represents hijab, chastity and modesty.
At the end of this ceremony, hijab and chastity activists were honored.