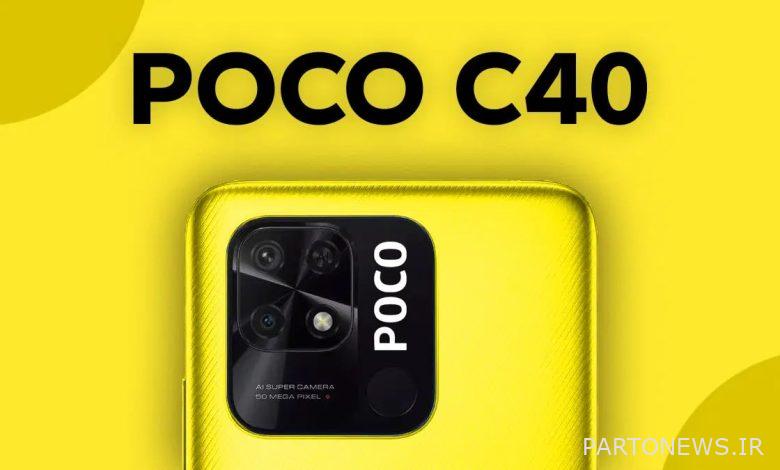 Official poster about the release of the new phone Poco C40 According to cyberspace, Xiaomi announced the new device on June 16 (June 26) Will unveil.
Reports so far about Xiaomi's upcoming handsets do not mention the Poco C40, however, according to current reports. publishedIt looks like this device will be a new version of the Redmi 10C, most of the specifications of which are common to the Redmi 10 series. Although the two devices have the same appearance and design, there are slight differences between them, and as expected, the Poco C40 is probably based on Redmi 10 It will be developed with a large 6000 mAh battery.
Specifications and possible price of Poco C40
As for the possible specifications of this device, it is expected that the Poco C40 will use a 6.7-inch LED display with HD resolution and 60Hz refresh rate, and on top of that, there will be a drop of shape, which has a 5-megapixel selfie camera. Other sensors will likely include a 50-megapixel main camera and a 5-megapixel depth-of-field camera.
In terms of internal specifications, Poco 40C40 Probably from the 4G chipset Snapdragon 680 Comes with 3 or 4 GB of RAM and up to 64 GB of expandable internal memory. Other possible features include dual SIM support, 3.5mm jack, fingerprint sensor on the back panel, Gorilla Glass 3 protector and NFT in some markets.
There is no information about the pricing of the device, but it can be said that we are dealing with an economical device. Given the current price of the Xiaomi Redmi 10C and Redmi 10, you can expect the base model Poco C40 to come with 3GB of RAM and 32GB of internal storage and priced at around $ 110.