According to the visual correspondent of Fars News Agency, this morning, on the eve of Al-Quds Day, the mural "Al-Quds Hey Al-Mahur" was displayed simultaneously in all countries of the region in the form of a transnational scan.
This mural was prepared by the House of Designers of the Islamic Revolution and decorated with a sentence from Imam Khomeini: The issue of Quds is not a personal issue, and it is not a specific issue for a country or a specific issue for the Muslims of the world today, but It is an event for the monotheists of the world and the believers of the past, present and future ages, from the day Al-Aqsa Mosque was founded until this planet is in orbit in the system of existence. (1982/1/25)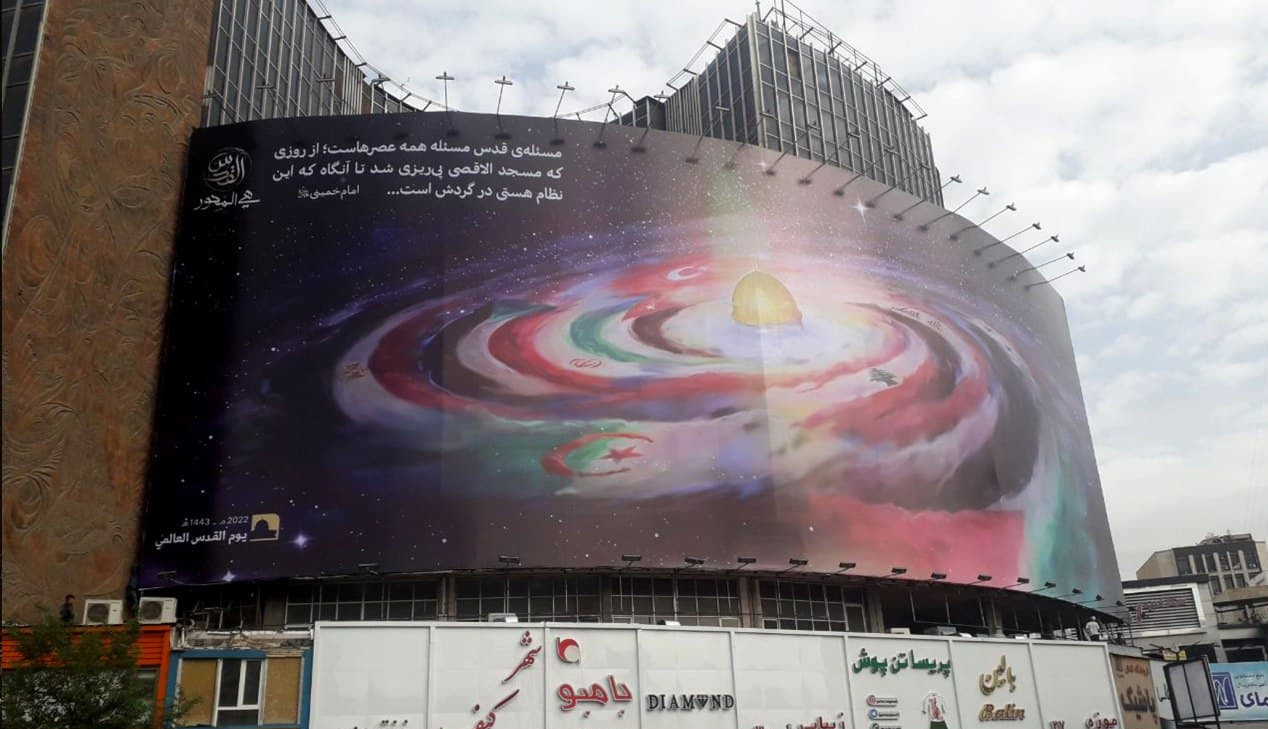 Prior to this, #Star_Bashim had visited the mural of Vali-e-Asr Square on the occasion of the arrival of the holy month of Ramadan.
The mural of Valiasr Square (AS) started its activity in February 2012 and is the largest mural of the capital with a length of approximately 47 meters and a width of 18 meters.
End of message /
Suggest this for the front page