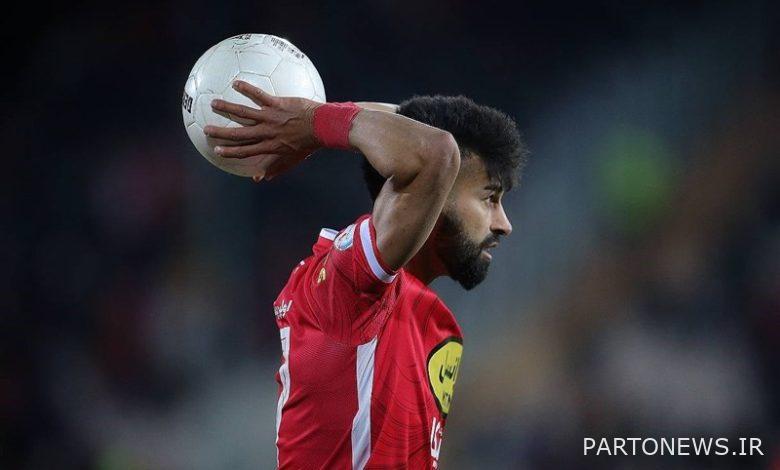 According to the sports reporter of Tasnim News Agency, the Persepolis football team was the guest of the Fajr Sepasi Shiraz team in the last week of the Premier Football League, from 20:00 tonight (Thursday) at Azadi Stadium.
* Persepolis, which did not have 9 players in the game for various reasons, uses several young players such as Ali Judaki, Amir Mohammad Yousefi, Shahabuddin Dehghanian, Mohammad Omari and Abolfazl Soleimani on their bench. In addition to these players, Farshad Faraji, Saeed Aghaei and Mehdi Mehdikhani were the other white benches.
* Persepolis coach Yahya Golmohammadi, who missed the game due to three warnings, watched his students' performance from the stands.
* Reza Darvish, Mohammad Mohammadi and Mahmoud Khordbin, officials of Persepolis Club, along with actor Saeed Rad, were also present in a special place.
* Ramin Rezaian, who left the field in the 62nd minute due to injury, left the locker room after talking to Afshin Pirvani and permission from the technical staff.