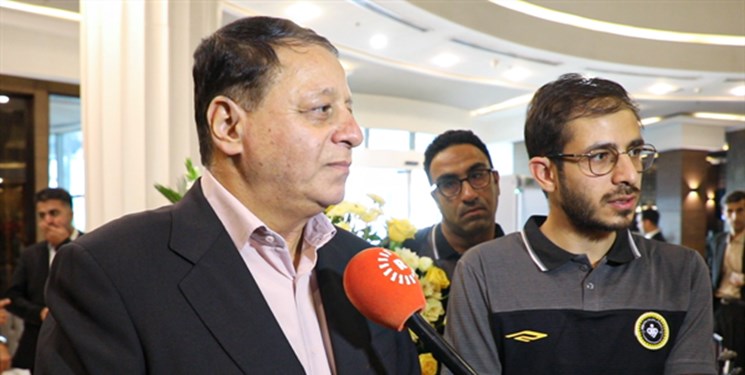 According to Fars News Agency, Sepahan Club CEO Mohammad Reza Saket said upon the Sepahan football team's arrival in Iraq to play with the Air Force in the first week of the Asian Champions League: I thank the officials of the consulate of the Islamic Republic of Iran for their cooperation. which is held on a round-trip basis, will lead to a greater cultural and sports bond between the people and the government of Iran and Iraq, for many years there has been a cordial relationship between the people and the government of Iran and Iraq, and recently we witnessed Iraq's hospitality from the million pilgrims of Arbaeen Hosseini, which many Among them were Iranians.
Saket clarified: Sepahan club has good memories of Iraqi players such as Emad Mohammad Reza, Abdul Wahab Abul Hail and other worthy players who were present in Iran. We are happy that Iranian players and coaches have come to Iraq and this relationship has always existed.
The CEO of Bosqaeh Foulad Mubarakeh Sepahan stated that we are happy to start the competition in the country of our friend and brother Iraq and in the city of Erbil.
He said about Sepahan's superiority in Premier League games: Each game has its own conditions and we don't think about only 4 league games, the Iraqi Air Force team is a good team and we will have an important and difficult game against this team.
Saket also stated about the problems that the league organization created for Sepahan: these are temporary and internal issues, and we have problems with the league organization and a certain individual, which have been referred to legal cases; We have forgotten these problems and the league organization did not send Sepahan well, but we are thinking about the future games.
end of message/
You can edit this article

Suggest this article for the first page