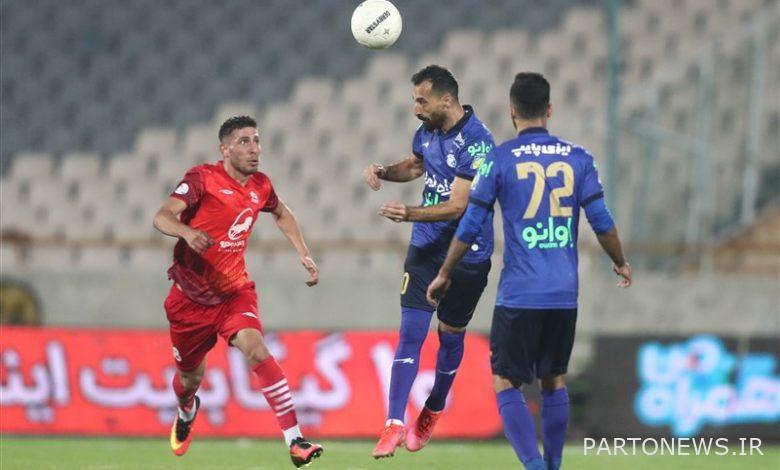 Ali Samereh, in an interview with a sports reporter of Tasnim News Agency, about Esteghlal's conditions in the Premier League and the leadership of the Tehran Blues, said: "Esteghlal does not have any managerial tensions this season, unlike in previous years." In fact, it was these tensions that created many problems and margins for this team in the past. Esteghlal is moving forward with a certain calmness and I hope this team will be the champion at the end of the season.
Referring to Esteghlal's technical conditions, he said: "Esteghlal does not have bad conditions in creating goal opportunities, but it must do better in scoring and using opportunities." The team's attackers are still stressed, but this problem may go away over time.
"I worked with this player and I believe that Ghasemi Nejad is a capable striker," said Samarra, who coached Padideh last season with Amin Ghaseminejad. He is considered a quality player in hitting the frame. Now the player who was fighting for his transfer in the transfer season is not playing in Esteghlal, and his absence from Esteghlal could have a thousand reasons. I am far from the team and I can not give a definite opinion, but I believe that Ghasemi Nejad is a capable striker and can succeed in Esteghlal.
Esteghlal veteran commented on the Blues' chances of winning the championship and which team is Esteghlal's most serious rival: "I think Esteghlal is the main rival for Persepolis to win." In the Iran League, the number of teams that fight for the championship or quota is known, and I must mention Esteghlal, Persepolis, Sepahan, Foolad and Golgohar. Aluminum has also done well, but their financial cost is not comparable to the other five teams.
"I have heard this too," he said of the elimination of Esteghlal and Persepolis from the AFC Champions League. Iranian football has been strong in Asia for many years and the elimination of these two teams from the Champions League is unfortunate. Unfortunately, many things are not right in Iranian football that need to change. I hope that in the end, things will happen that will not leave these two teams, and if they do, the problems of the two clubs will have to be solved in order to get a radical professional license.