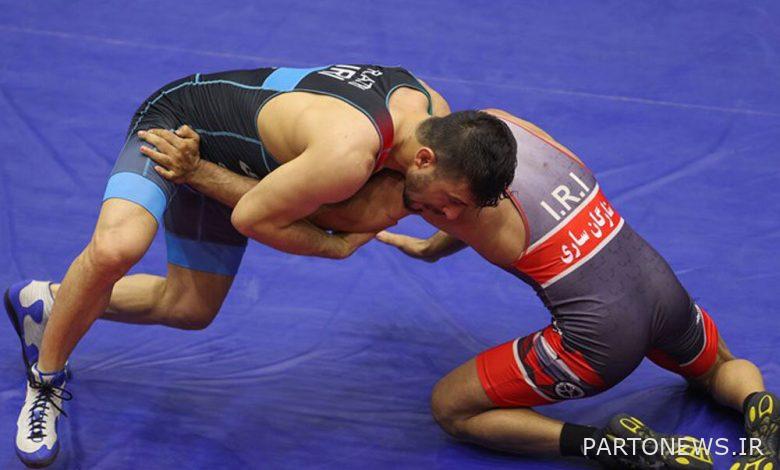 According to the Mehr reporter, after the closing of the Asian wrestling competitions for our country's freestyle wrestlers, which was accompanied by winning the championship title, the national team contenders have run away to participate in the upcoming fields.
Iranian wrestling has three other important international events ahead of it this year, and naturally the freestyle wrestlers claiming the national team are highly motivated to participate in these arenas. The Islamic countries tournament will be hosted by Konya, Turkey in August, and the Asian Games and World Championships will be held in Hangzhou, China, and Belgrade, Serbia, each of which is of great importance to the contenders and the technical staff of the national team.
But the important point here is that the task of the national team sent to these three events will be largely determined in the Throne Cup as the third stage of the national freestyle wrestling team selection cycle. The competitions that are scheduled to be held in Tonekabon in mid-June, and the medalists of the 2021 World Championships in Norway, will also enter the selection cycle from this stage. Of course, according to the technical staff, the three golden freestyle wrestlers of Iran in last year's World Cup are still exempt from participating in the Throne Cup and must enter the field in the final stage of the national team selection.
Also, Rahman Amouzad, Younes Emami, Ali Savadkoohi, Amir Hossein Firoozpour, Mohammad Hossein Mohammadian and Yadollah Mohebbi, who won gold medals in the Asian Championship, will be added to the absentees of the Takhti Cup.
On the other hand, in addition to the Throne Cup, no definite decision has yet been made on how to hold the final selection stage of the national team, and some contenders may face the national team runner-up in face-to-face competitions in different weights and others in international tournaments. What is certain is that the Wrestling Federation and the freestyle wrestling technical staff intend to include the best people in the national team according to justice and law, so that there is no room for doubt and criticism in the way the selection cycle is carried out.
Pejman Dorostkar, the head coach of the national freestyle wrestling team, recently announced that the Asian Championship is considered as a tournament and the most important goal of him and his colleagues in the technical staff is to achieve the best results in the World Championships and the Asian Games.
According to the Mehr reporter, the Asian adult freestyle wrestling competitions were held on May 3 and 4 in Ulaanbaatar, Mongolia, where our national team stood on the championship platform.