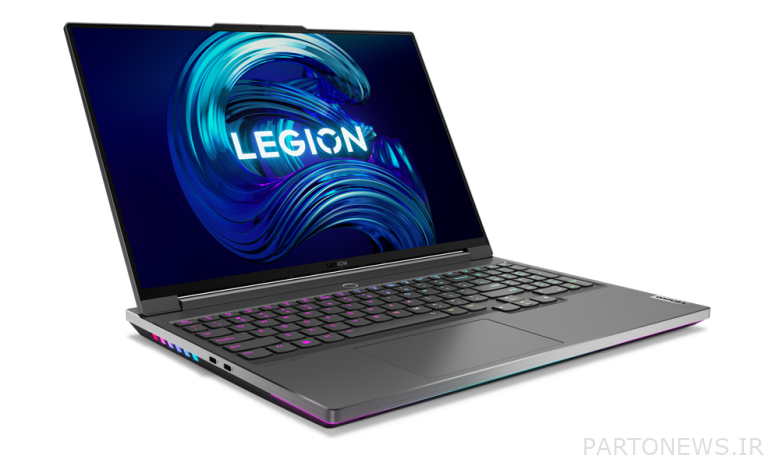 Study time:
2
Minutes
Lenovo is preparing its flagship gaming laptop, the Legion Y9000K, whose main features include support for the Alder Lake processor and RTX 30 graphics card. According to the information obtained, this product will probably be released to the market by the end of June. Stay tuned to Lyon Tak.
The manufacturer has used powerful hardware such as the Core i9 12900HX processor and RTX 3080 Ti graphics card for the Legion Y9000K gaming laptop. Also, in order to keep such a system cool for this product, Lenovo has resorted to a powerful cooler with a dual fan to ensure the stable performance of the laptop at all times.
Meet the Lenovo Legion Y9000K gaming laptop
The Legion Y9000K gaming laptop will have a total of two configurations, including the i7 12800HX and i9 12900HX processors, respectively. Both models are from the Intel desktop series and are equipped with a total of 16 cores and 24 strings. Also, the i7 12800HX processor will have an incremental frequency of 4.8 GHz and the i9 12900HX will have an incremental frequency of 5 GHz.
In terms of graphics card, we see a similar combination, and Lenovo has used two models, RTX 3070 Ti and RTX 3080 Ti. The motherboard used in this laptop is HM670, which allows the device to use up to 32 GB of DDR5 RAM with a frequency of 5400 MHz.
It supports a 16-inch display with a resolution of 1600 × 2560 pixels, a refresh rate of 240 Hz, a brightness of 500 nits, a contrast ratio of 1200: 1, and 100% coverage of the color spectrum.
Price and time of supply
Important features of the new Lenovo product include compatibility with two SSD drivers based on PCIe 4.0 interface and a 99-watt-hour battery with a 300-watt adapter. The Legion Y9000K gaming laptop weighs about 2.33 kg and has a number of ports including two Thunderbolts 4, an HDMI port, an RJ-45 network port and a USB-C port with support for 135 watts of charge.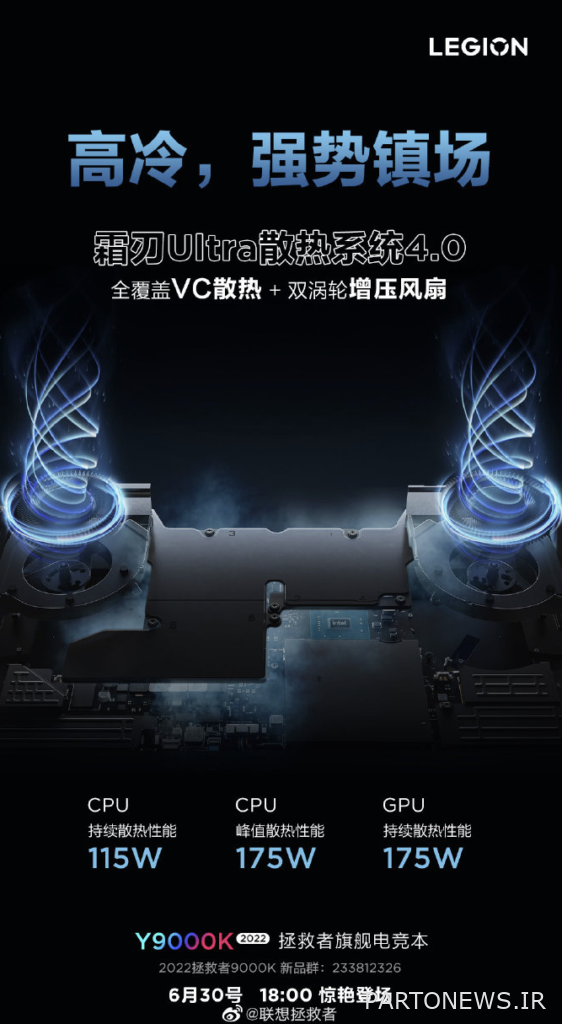 According to the announced specifications, this laptop is expected to be priced at around 3000 to 4000 US dollars, which is not surprising considering such extraordinary specifications. According to forecasts, this product is expected to be released by the end of this month.