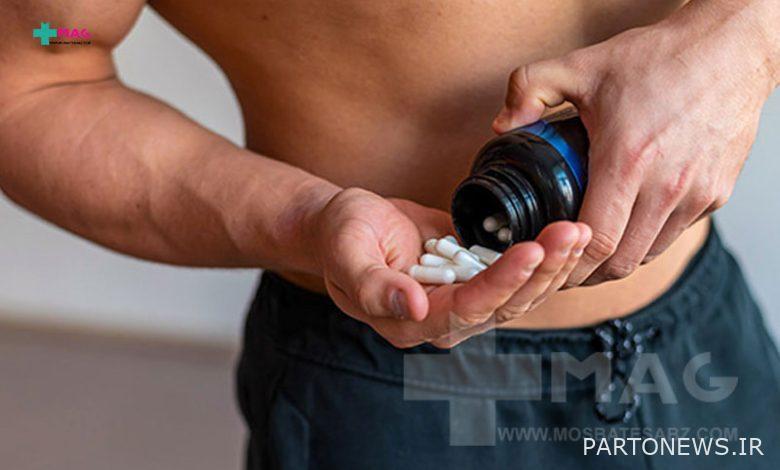 Like many bodybuilding drugs, testosterone supplements can help athletes build bigger and stronger muscles and improve their ability to exercise and recover, but overuse and unintentional use can damage the body.
In this article, we will look at testosterone supplements and some of the supplements that are available in the market for this purpose. Periphormone supplementation helps the body produce testosterone.
What is testosterone?
Testosterone is an essential hormone for both men and women, but it plays a greater role in men who have higher levels of this hormone. This hormone contributes to men's sexual health and growth, fertility, muscle growth, fat loss and many other aspects of health. Testosterone levels decrease with age, and of course lifestyle habits and health factors also seem to play a role.
Various supplements claim to increase testosterone levels, and some people use testosterone-boosting supplements in the hope of increasing levels of the hormone, which help increase testosterone directly or prevent the body from converting testosterone to estrogen.
Why do bodybuilders need to increase testosterone levels?
There are a number of hormones that play an important role in bodybuilding and strength training in general – testosterone is one of them. This hormone affects muscle growth as well as the distribution of adipose tissue. Therefore, when testosterone levels decrease, it can affect your muscle mass and overall function.
Testosterone builds and maintains bone density, and with low testosterone levels, bones become completely weak and fractures are more likely. Basically, if your testosterone level is low, you may not be doing your best.
When should we take a testosterone boosting supplement?
If you are looking for a simple solution to increase testosterone levels naturally, some of the supplements in this article may be helpful.
If you experience severe symptoms of low testosterone – such as low energy levels, decreased libido, or fertility problems, please consult your doctor before taking any testosterone boosting supplements.
How do we know if we have low testosterone?
Low testosterone levels can cause a wide range of symptoms, many of which can be caused by other conditions such as depression or sleep apnea.
Some of the signs that you may have low testosterone include:
If you suspect you have low testosterone, your doctor can test your blood levels to get a definite result.
How to choose testosterone boosting supplements
There are several key factors to consider when buying supplements to help increase testosterone levels, including:
Elements: When it comes to increasing testosterone levels, some ingredients have more information than others. Be sure to look for products that contain research materials.
Dosage: Choose supplements that contain ingredients in doses that have been proven to be safe and effective.
Quality: Look for products from reputable companies that follow the current Good Manufacturing Practices (cGMPs) regulated by the Food and Drug Administration (FDA). If possible, choose products that have been tested by a third party to ensure purity and accuracy.
Most importantly, talk to a dietitian or bodybuilder before taking any new supplements.
Experts or specialists can not only help you choose the best supplement for your individual needs, but can also warn you about any substances that may interfere with other medications you are taking.
Introducing some testosterone boosting supplements
First, let's look at some of the factors that we have considered when choosing the products mentioned:
Elements: Supplements contain compounds that have been studied and shown to increase testosterone levels.
Dosage: These supplements provide a dose that has been proven to be safe and effective.
Diane Pharma Hot Tribulus Capsules
Hot Diane Pharma 60 Diane Tribulus Supplement is a completely herbal supplement that strengthens and increases muscle mass as well as testosterone levels. Each capsule of this supplement contains 500 mg of Tribulus terrestris. Tribulus terrestris is a plant that has many properties and most people use this plant mostly because of its positive effects on sexual function.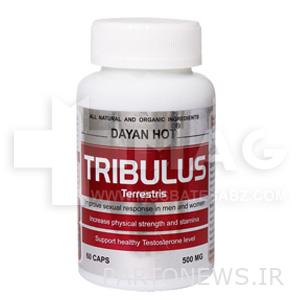 DE Performance Edge Capsule
The Performance Edge 120 supplement is actually a supplement to increase muscle strength as well as testosterone levels. If you pay attention to the name of this supplement, the DAA in the name of this supplement refers to an amino acid, and this amino acid plays an important role in increasing testosterone production in the testes.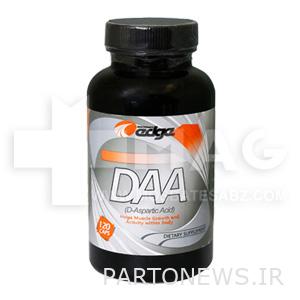 Lifex Health Testobost Capsules
Lifex Health 60 Men Testobost Supplement, like the other two supplements we introduced, is effective in increasing testosterone levels and maintaining muscle mass in men and athletes. If you examine the ingredients of this supplement, you will find that this supplement uses the medicinal plant Tonat Ali, the most important property of this plant is the treatment of sexual function in men.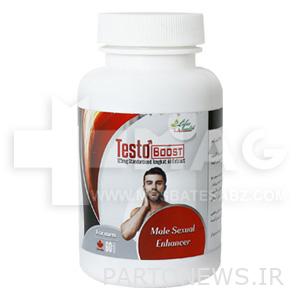 Are Testosterone Boosters Worth Buying?
Although many of the substances listed above have been shown to improve testosterone levels or other markers of male sexual function, keep in mind that over-the-counter (OTC) supplements are not approved by the FDA.
As a result, not all products are created the same, and some may not work. In fact, one study found that only 30% of people experienced high testosterone levels after taking testosterone boosters.
Conclusion
Testosterone is an essential hormone for both men and women, and a deficiency of this hormone can greatly affect men's sexual growth, fertility and muscle growth, in which case testosterone boosting supplements can be used. A wide range of testosterone boosting supplements are available, so be sure to consult with a specialist before buying the supplement and its ingredients. These supplements can often be helpful for athletes or people on a diet, but be sure to see your doctor if you have severe symptoms of low testosterone.