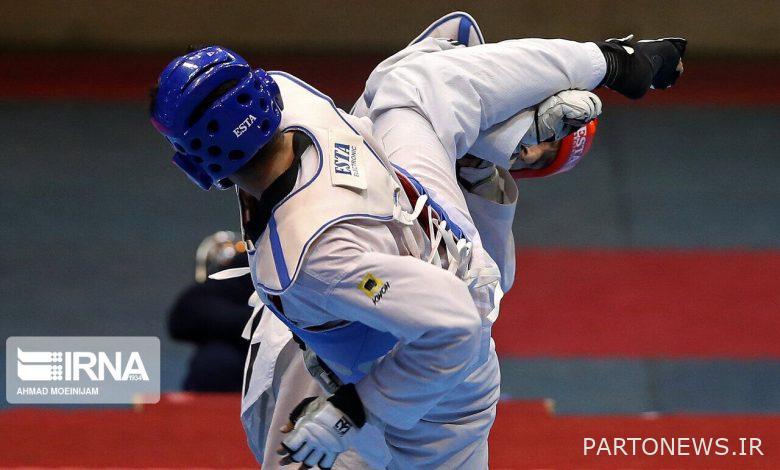 According to IRNA, the Deaf Sports Federation, 24 taekwondo fighters consisting of 12 female and 12 male athletes started their training today, and these camps are scheduled to continue until November 18 and the start of the World Deaf Taekwondo Championships hosted by Tehran.
Mina Rafizadeh, Hamideh Shabanpour and Fatemeh Tavakoli (Isfahan), Fatemeh Dreshti and Marzieh Khosh Ahval (Tehran), Parasto Bagheri (Semnan), Zahra Ebrahimi, Fatemeh Zare and Maryam Khodabandeh (Fars), Nasibeh Shahbazi (Kurdistan), Maryam Rahimi (Kermanshah) and Fatemeh Zahra Zelikani (Mazandaran) are members of the National Deaf Women's Taekwondo Team and Shahin Isivand, Amir Salar Amirifard, Behzad Amiri and Vahid Zeinali (Isfahan), Mohammad Zafarani (Alborz), Alireza Sharifi Manesh and Saeed Javaheri (Tehran) , Masoud Razaghi (Golestan), Fardin Ghasemi, Hossein Karami and Morteza Rezaseft (Gilan) and Mahmoud Akbari (Hamedan) are members of the national taekwondo team for deaf men in this 17-day camp.
Azadeh Yasaii is the head coach of Pumseh team and Parisa Khani and Bahareh Ghaderian accompany him as coach. Mahboubeh Mohammadnejad is also a women's Kyurogi (wrestling) coach.
Hossein Ali Naeemi is the head coach and Mohammad Soleimani is the coach of Kyurogi, and Ali Salmani and Ali Nadali are the head coaches and coaches of the men's pumice team.
The 2021 World Taekwondo Championship for the Deaf will be hosted by our country in Tehran from November 18 to December 25.
.