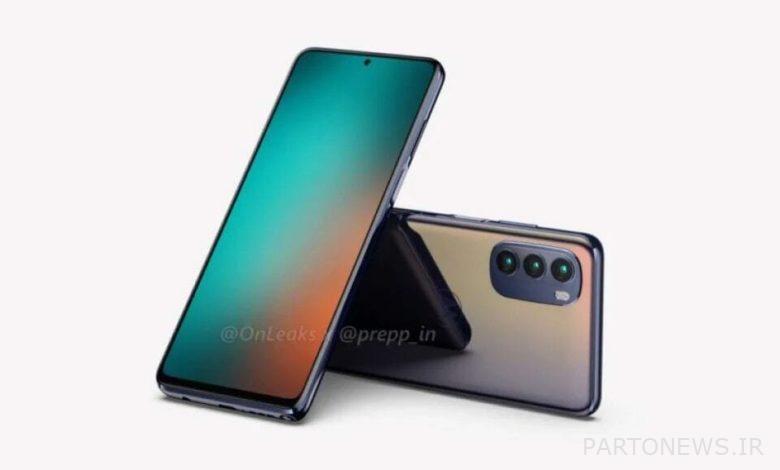 The first smartphone in the Motorola Moto G Stylus series was introduced in early 2020 as a mid-range product with a large display and digital stylus support, known as the stylus. Following that, the 2021 version of this smartphone was released in January last year (January 1300). And considering that 2022 has just arrived, in fact, it is time to introduce the Moto G Stylus again, and many are waiting and waiting for the introduction of the new version of this smartphone. Along چیکاو Be.
The first Motorola Stylus series smartphone to be released in 2020 was able to bring good sales to Motorola and encouraged the company to think about future versions of this smartphone as well. The 2021 version of this phone was much more welcomed this time. Motorola now plans to offer this version with 5G support.
The Moto G Stylus 2022 smartphone has been in preparation for some time, and it can almost be said that it has passed the latest tests to be unveiled and introduced to the users and the smartphone market after complete confidence, and then sent to the showcase. Smartphone stores. Now the news has been published during which the full specifications of this new Motorola device have been revealed before its unveiling and release in the market.
This information has been obtained from XDA Developers sources, which have revealed that the device's code name is Milan, and apparently it is supposed to be introduced with Android 11 operating system. Motorola will use a 6.78-inch LCD IPS panel for the 2022 Moto G-Stylus display that supports full HD Plus resolution, as well as a 120Hz refresh rate. Will provide for the image.
Motorola Moto G stylus gets its power from MediaTek Helio G85 chip (MediaTek Helio G85) which is located inside its body. Last year, Motorola used the same chip for the Stylus 2021 with the Mali-G52 graphics processor. Obviously, this phone, as its name suggests, will come with a stylus pen, and in addition, a dedicated slot will be provided to place this pen in the body of this phone.
The Motorola Moto G Stylus 2022 for photography and video will also feature a triple camera module on the back panel. The module includes a 50-megapixel Samsung ISOCELL S5KJN1 camera, which will act as the main camera, and an 8-megapixel Samsung ISOCELL S5K4H7 camera for ultra-wide photography, as well as a 2-megapixel GalaxyM1 G20-depth image detection sensor. Has been associated with them. The front panel and center center of the display also have a hole punch with a 16-megapixel OV16A1Q fixed-focus sensor for capturing selfies and selfies, as well as making video calls.
The phone is expected to rely on a bulky battery with a capacity of 5,000 mAh, which also supports 10 watts of charge. This phone with Motorola digital pen is supposed to be offered with two types of configurations, the first one will have 4 GB of RAM plus 128 GB of internal storage and the other is a more powerful device that will come with 6 GB of RAM plus 128 GB of internal storage. Will be showcased in stores. The Motorola phone also supports external memory card slots so that users who need more storage can use the microSD memory card to increase the device's memory.
A source also announced that the Moto G Stylus 2022 will receive only one Android upgrade, which is Android 12, which is supposed to offer this phone by default. The device is expected to be introduced at least in North America and Europe, although it is currently unclear. Finally, the Motorola Moto G Stylus 2022 also has a fingerprint sensor built into the power button. The phone also uses a single speaker on the lower frame for audio, and also has a 3.5 mm headphone audio output jack, but does not support NFC or dual SIM.