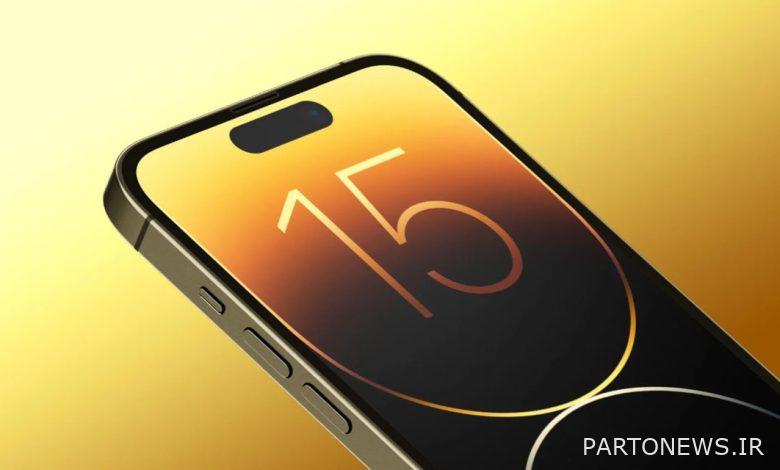 In new reports, it has been said that Apple plans to increase the brightness of the display iPhone 15 Pro Max increase Currently, the display of the iPhone 14 Pro Max can achieve a maximum brightness of 2000 nits, but new rumors suggest that the maximum brightness of the next generation will reach 2500 intentions will receive.
Account ShrimpApplePro on Twitter which previously hinted that all iPhone 14 models will support 6GB of RAM, has now announced this new rumor. Also, according to him, the iPhone 15 Pro models will have a beautiful new design that includes curved edges, narrower bezels and a titanium body.
The new and brighter display of the iPhone 15 Pro Max
In his tweet, he explains that Apple can use Samsung's next-generation display with a maximum brightness of 2500 nits in the iPhone 15 Pro Max. However, this report is currently very vague; Because ShrimpApplePro claimed that this device could "potentially" use Samsung's advanced display.
In addition, Ross Young, a display industry analyst at 9to5Mac He has explained that he has not heard anything about this change yet. In the report of this site, it is stated that with the help of several other methods, Apple can increase the brightness of its device without using a completely new display. Among these methods, he mentioned the use of multi-lens array (MLA); A technology that increases the output brightness in smaller displays.
iPhone 14 Pro and 14 Pro Max both have a maximum brightness of 1000 nits for normal use. When viewing HDR content, the brightness of both devices can reach 1600 nits. In outdoor environments, their display provides the user with a maximum brightness of 2000 nits. For comparison, the iPhone 13 Pro offers users a maximum brightness of 1000 nits (normal use) and a maximum brightness of 1200 nits (HDR).