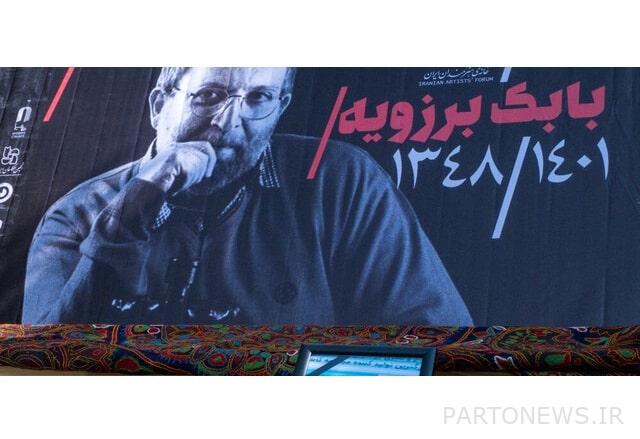 Charso Press: Ordvan Kamkar, the well-known composer and musician of Centaur, who has performed many activities in the fields of music, composition, research and teaching in recent years, will present the music book of the film "Centauri" to the audience in his latest musical activity.
In this music book, the pre-sale stage of which has just started, the main notes of the music of the film Centauri, orchestral works and solos along with audio samples to be performed simultaneously with the music of the film by Ordvan Kamkar, who composed the music for this film, are available to those interested. It has been arranged.
Melody Annotation of these works by Amirhossein Reofi and Mahyar designPreparation sample Hi Audio and recording Nrishan by Siavash Kamkar, book design and graphics by Farid Farvardeh and Saba Arabshahi, poster design and motion Graphics by Hamidreza Sosni, reading Nrishan by Nima Raisi, other executive agents of this project.
By participating in the pre-order plan, those interested in pre-purchasing the Centauri book can receive this work in addition to a 20% discount signed by Ordvan Kamkar in the name of the buyer and have the chance to attend the Centauri workshop of Ordvan Kamkar.
Arduvan Kamkar is one of the well-known artists and author of Iranian music, especially in the field of playing the dulcimer, who started learning the dulcimer from the age of four with his father, the late Hassan Kamkar.
This artist was at a young age, who at the same time received his necessary and supplementary education in various fields of music together with his brother Hoshang Kamkar. concertino composed a centaur that was included in the album called "Ber dark Sepideh" with a concertino Kamanche from his other brother Ardeshir Kamkar was in front of the audience. Meanwhile, in addition to composing and teaching, various performances in several national programs and international In the form of solo playing, group playing and accompanying with domestic and foreign professional artists, among the musical activities of Erdovan Kamkar in the performance fields.
"Sea", "Over the Wind", "Fish for the New Year", "Diamonds", "Century", "On dark Sepideh" is one of the albums that Ordvan Kamkar has presented to the audience so far. In addition, the publication of several research and educational books in the field of music is also another part of Activities This musician is the master of the dulcimer.
///.