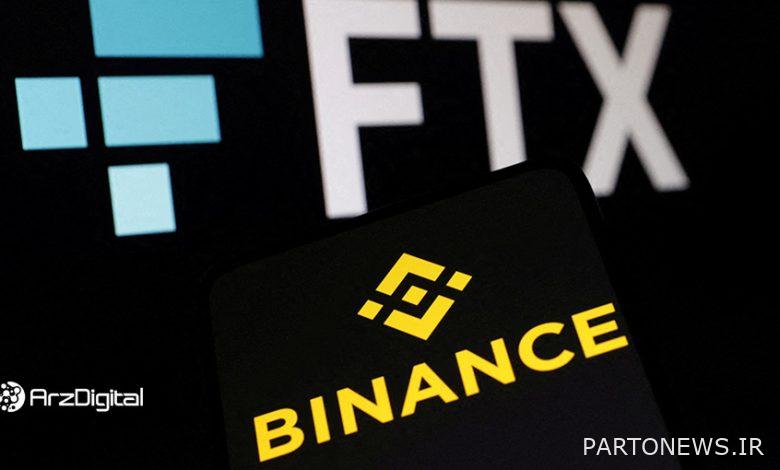 Binance's acquisition of FTX, which is still not finalized, has advantages for Changpeng Zhao and his team that make the deal seem like a worthwhile move. However, the CEO of Coinbase, one of Binance's serious competitors, says there are reasons why the deal doesn't make sense.
How does the possible purchase of FTX exchange by Binance affect the entire cryptocurrency industry? For FTX's enterprise customers, this avoids a lengthy onboarding process, and for Binance it means new enterprise customers and a great engineering team.
To Report "TheBlock", the acquisition of FTX by Binance, including the acquisition of the technologies developed in this block and its employees, is a benefit for the current institutional customers of the FTX exchange. If FTX had not agreed to this acquisition, its institutional clients, who would eventually be forced to migrate to Binance, would likely have to go through a lengthy process to be accepted into the new organization. Instead, Binance CEO Changpeng Zhao has decided to support FTX in this complicated situation. Access to FTX's technologies and team has actually made it possible for Binance to acquire FTX's institutional clients; A win-win deal for Binance and FTX's big customers.
Steven Zheng, a researcher at TheBlock, said that he supports Binance's motives for buying its rival.
Preventing the fall of an important exchange like FTX is another positive point of buying this collection by Binance. Over the past years, FTX has been the second or third largest exchange in the world in terms of trading volume, and the acquisition of this trading platform can increase Binance's share of the market to more than 80%.
Aside from eliminating a key competitor, buying FTX likely has other benefits from Zhao's point of view, which he hasn't mentioned yet. The Binance agreement currently does not create any obligations for this exchange, and if the managers of this group abandon the purchase of FTX, then this crisis-stricken platform will face a financial gap of 3 billion dollars.
Zheng says about this:
If Binance reverses its decision, I doubt that FTX will even be able to refund a fraction of its customers' deposits.
Brian Armstrong, the CEO of Coinbase exchange, another competitor of Binance, has said that there are several reasons that indicate that Zhao's decision may not be logical; But at the moment, it is not allowed to disclose these reasons.
Armstrong said:
Probably, all these reasons will be determined in the end; But if this deal does not go ahead, bad conditions will happen for the customers involved with it.
It should be noted that the sharp drop in the price of FTT since yesterday caused the CEO of Coinbase to publish an announcement and announce that the group has no investment in the FTX exchange and the FTT token.
The FTX purchase offer does not include the American part of this group or "FTX.us" or the American part of Binance or "Binance.us" and according to Sam Bankman-Fried, CEO of FTX, these two entities are completely separate entities. . While withdrawals appear to have been suspended from the main FTX platform, according to Bankman Fried, withdrawals on the US side of the exchange are still going smoothly, its assets are supported one-to-one, and overall FTX.us is operating normally. has memorized.
The 75% fall in the price of the FTX token so far has hit the entire market hard, with Bitcoin and Ethereum losing 9% and 17% respectively in the last 24 hours.
In addition, with the collapse of the FTX complex, Benkman Fried's multi-million dollar efforts and expenses to present a legislative proposal in the US Congress in support of digital currencies will probably remain fruitless, which is another failure for this well-known figure in the digital currency industry.