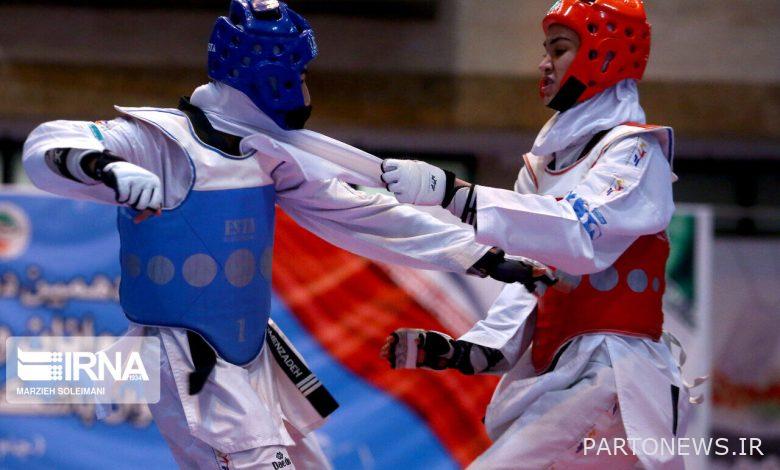 According to IRNA from the Taekwondo Federation, the entry competitions for the women's national taekwondo team to participate in the 2022 World Championships were held yesterday (Saturday, December 4) at the Taekwondo House with the participation of 46 Hugopush.
These competitions are attended by the first and second members of the national freestyle competitions and selected technical staff, gold and silver medalists of the Fajr Cup in 1400, gold and silver medalists of the Asian Open in 1400, medalists of the Asian Championship 2021, medalists of international tournaments with rankings. In 1399, the selected members of the national team were sent to the Saudi World Open Championship.
The names of the people invited to the national women's taekwondo team camp have been announced by the National Teams Organization as follows:
Negar Ismaili (Isfahan), Saeedeh Nasiri (Semnan), Masoumeh Ranjbar (Tehran), Mobina Nematzadeh (Tehran), Ghazal Soltani (Semnan), Zahra Vatandoost (Mazandaran), Nahid Kiani (Tehran), Hadiseh Amara (Qazvin), Nastaran Valizadeh (Alborz), Fatemeh Jafari (Qazvin), Zahra Sheidaei (Mazandaran), Narges Mirnourollahi (Alborz), Tina Madanloo (Mazandaran), Kowsar Asaseh (Kermanshah), Yasman Mohammadi (Isfahan), Allameh Poushian Joybari (Mazandaran), (Alborz), Mahsa Kiadliri (Mazandaran), Melika Mirhosseini (Tehran), Fatemeh Shafi'pour (Alborz), Zeinab Ismaili (Alborz), Zeinab Asadi (Hamadan) and Zahra Kian (Alborz).
These people are led by Mehro Kamrani as the head coach; Azam Dorsti and Razieh Aghajanpour are in charge of coaching the team.
.