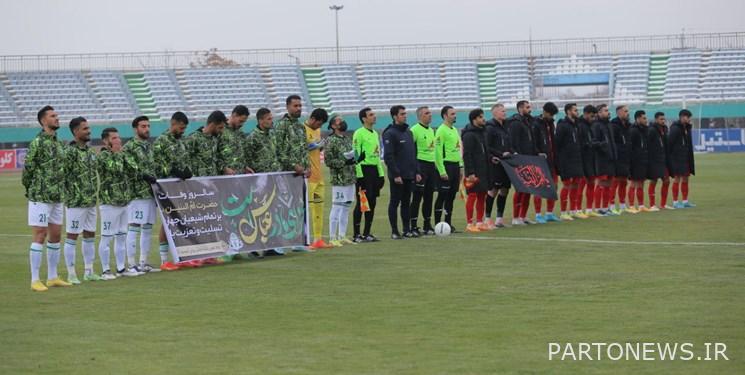 According to Fars news agency, Arak Aluminum Club protested the refereeing of the match with Khuzestan Foolad by publishing the following text after losing 1-0 against Foolad:
"All refereeing experts who have commented on the match between Aluminum and Steel in Khuzestan within the framework of the 15th week of the Premier League, emphasized that Steel's single goal in this match was scored in an offside position.
Arak Aluminum Club, the head coach and coaches of the team have always shown special respect to the respected referees, and even during the games, including the match between the aluminum and steel teams, when the referee made a mistake, neither on the side of the field nor in the press conference, did they make any comments towards the referee. He didn't play and help, but it is expected that the referees' committee and the football federation will have a special supervision over the referees.
In the match between Aluminum and Steel, the right of Arak Aluminum Club was violated by an effective refereeing error, and in a home game, 3 points were awarded to the opposing team, but the referee committee of the Football Federation did not react in the slightest to this issue and did not defend our violated right. .
According to respected refereeing experts, the aluminum football team has suffered the most losses due to refereeing mistakes in the last three years, and this has had a direct impact on the ranking of this club in the table.
The opinion of all the refereeing experts who have commented so far about the way the refereeing team judged the match between Arak Aluminum and Khuzestan Steel teams is below:
* Ibrahim Mirzabigi: When the steel player hits the goal, another player blocks the goalkeeper's vision and his possible good reaction, and for this reason, the goal should have been rejected due to offside.
* Hossein Asgari: 100% of the goal should have been rejected due to offside, because the steel player was in the path of the shot and the goalkeeper and reduced the goalkeeper's vision.
* Haider Soleimani: The goal was offside because the attacker was in the goalkeeper's line of sight.
* Turaj Haqvardi: The goal should have been ruled offside.
* Reza Kermanshahi: According to the television images, it seems that this scene is offside, because the Foulad striker is in front of the goalkeeper, but the exact diagnosis of this scene is up to the referee. Considering that no referee can see such scenes, video referee technology is needed for recognition.
end of message/
You can edit this article

Suggest this article for the first page