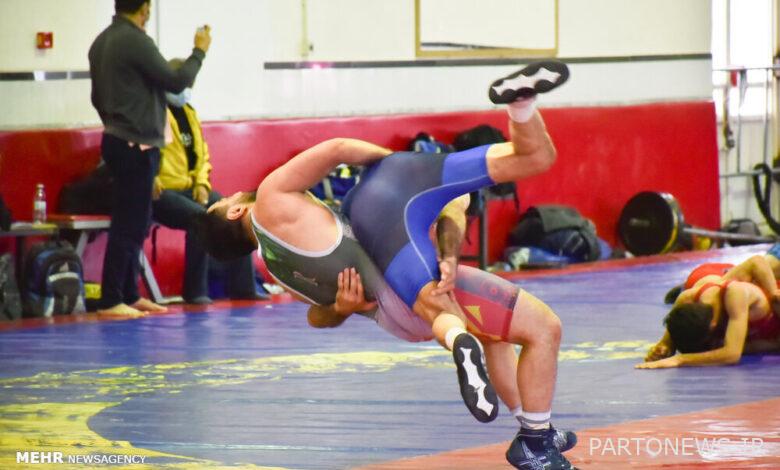 According to Mehr news agency and quoted by the public relations of the Federation of Deaf Sports, the first five weight competitions of the world freestyle wrestling championship in the adult age group of deaf people started this Sunday morning in Bishkek, Kyrgyzstan, and at the end of the preliminary round of the freestyle athletes of Iran 6 They won and lost 6.
The results of the preliminary round of the first five weights are as follows:
In the weight of 57 kg, Abolfazl Jamehdari faced the Ukrainian wrestler and was defeated 4:3, and in the second fight he lost the result 10:0 to the Belarusian wrestler.
In the weight of 65 kg, Keyvan Rostamabadi faced his American opponent and won 9:4, and in his second fight, he lost 14:4 to the Turkish wrestler.
In the weight of 74 kg, Hossein Derakund fought with the host wrestler in the first round and was defeated 4-0, in the second round he defeated his Mongolian opponent with a score of 10-0 and was defeated 10-0 against the wrestler from Kazakhstan.
In the weight of 86 kg, Hamidreza Kanani faced the Turkish wrestler and lost the result 9:3. In his second fight, he defeated the Cuban opponent 4:2. In the third round, he won against the Indian opponent by receiving the last point.
In the weight of 97 kg, Ali Shakibazadeh knocked out his American opponent in his first fight, in the second bout, the Indian wrestler was disqualified and Shakibazadeh was announced as the winner of the field.
Deaf adult freestyle wrestling will continue this evening in Bishkek, Kyrgyzstan.
According to Mehr reporter, in the framework of the world championship freestyle wrestling tournament for the deaf and in the youth age group, the Iranian team won 2 gold, 2 silver and 2 bronze medals and became the runner-up.
For the Iranian team, Alireza Ramezani and Bahnia Emami won the gold medal, Shahrukh Shekohi and Abolfazl Mohammadi won the silver medal, and Yashar Hosseini and Mohammad Hassan Rahimi won the bronze medal.