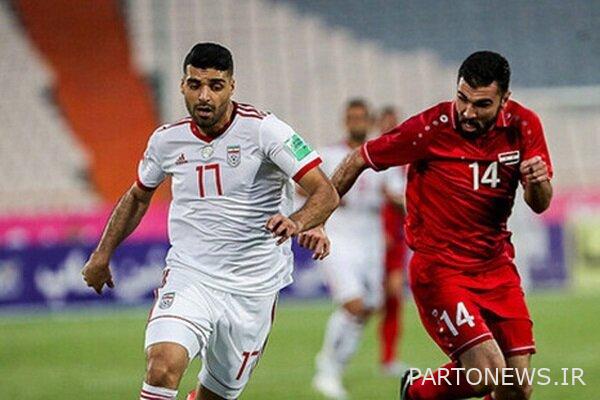 According to Mehr reporter, our country's national football team has traveled to Jordan to prepare for the World Cup and Asian Nations Cup qualifiers and will compete in a four-way tournament with the participation of Jordanian, Qatari and Iraqi teams. In the first match, the national team of our country will have to compete against the host team, which is Jordan.
This match will be held on October 21 at 21:30 at the 17,000 capacity Amman Stadium.
The national football teams of Iran and Jordan have faced each other 13 times in different competitions so far, Iran's share was 6 wins and Jordan's 4 wins. 3 games have ended with a draw.
Out of these 13 matches, 3 were friendly matches, and all 3 matches ended in a draw. These two teams have not drawn in any official game. In these 13 matches, the Iranian team has managed to open Jordan's goal 15 times, and Jordan's share was 10 goals.
The last match held between Iran and Jordan dates back to September 2013 at Jordan's King Abdullah Stadium, when the two teams reached a goalless draw in a friendly match.
The last official match between the two teams was hosted by Jordan in the qualifiers of the 2011 Nations Cup, in which Jordan managed to defeat our country's team with one goal in December 2011.
The Iranian team is in the 21st place in the latest FIFA ranking, and the Jordanian team is the 84th.
Jordan's national team is led by "Hossein Amouta".
In 1402, Jordanians have played five times in friendly matches against the teams of Philippines, Serbia, Jamaica, Norway and Azerbaijan.