Economical
A memorandum of cooperation was signed between the National Standard Organization of Iran and the Aras Free Zone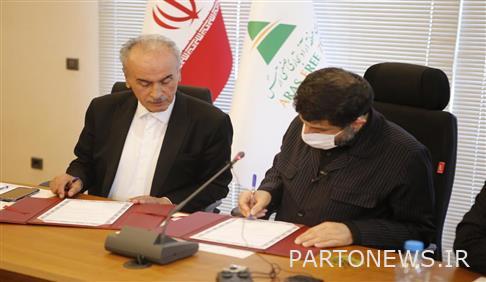 According to the Iran Economist, citing the public relations of the General Directorate of Standards of East Azerbaijan, approval of laboratories, inspection companies and training centers, quality control of products and services, quality control of imported and exported goods, licensing of necessary certificates in accordance with laws and Regulations, holding training courses and scientific seminars and participating in the development and promotion of the necessary standards for the optimal use of scientific, executive, technical and legal capabilities of the parties are among the topics of this memorandum.
According to this memorandum, the National Standard Organization of Iran is obliged to hold committees to investigate the complaints and grievances of importers and exporters and expedite the approval of laboratories and inspection companies introduced by the Aras Free Zone and accept all laboratory responses. .
Excellent supervision over the quality of performance of Aras Free Zone General Directorate of Food, Drugs and Standards, providing the required information of Aras Free Zone in the field of standardization, establishing joint access of Aras Free Zone General Directorate of Food, Drugs and Standards to specialized systems, office automation and databases An organization similar to the provincial standard departments is another duty of the National Standards Organization of Iran in this memorandum.
In the same memorandum, Aras Free Zone was required to implement plans to control and monitor sales supply centers, participate in the preparation of drafts and the development and renewal of national and international standards, participation in the development of standard culture.
Gholamreza Shariati, head of the National Standards Organization of Iran, and Mohsen Narimani, CEO of the Aras Free Zone, signed the memorandum of cooperation.