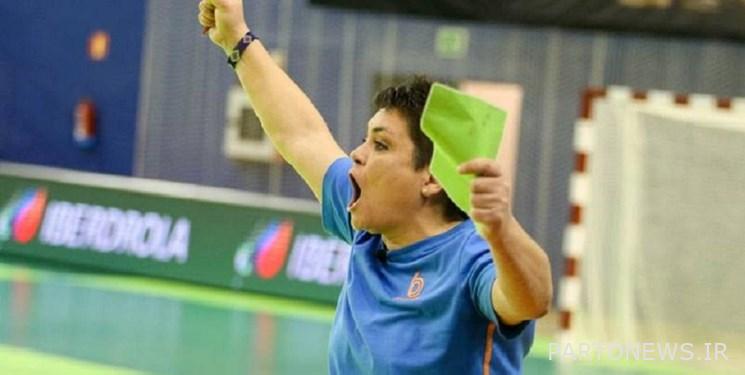 According to Fars news agency, in order to better participate in the solidarity games of Islamic countries as well as the Asian women's championship, the famous Spanish coach Montserrat Pochediaz was chosen as the coach of the Iranian women's national handball team.
Among the honors of the new coach of the women's national handball team during his acting career are 11 championships of the Spanish Premier League, 7 championships of the King of Spain Cup, 4 championships of the IBF competitions, 3 championships of the Spanish Super Cup, one championship and two vice-champions of the clubs Europe, a European Super Cup championship pointed out. He also has the history of winning the best player of the Spanish league in several periods in his sports career.
History of 196 national games in the Spanish senior national team, 26 games in the Spanish youth national team, scoring 736 national goals with the Spanish senior national team, 5 appearances in the world championships, 4 appearances in the European Nations Cup, winning the title of the second best player in the world in 2004 Two appearances in the Olympic Games (2004 in Barcelona and 2004 in Athens), winning the silver medal for the best Spanish athlete of the year from the King of Spain are among the things that can be seen in the sports record of the new coach of the Iranian women's national handball team.
In the field of coaching, Montserrat Pochediaz has also won 3 Spanish Premier League championships, 2 Spanish King's Cup championships, 4 Spanish Super Cup championships and participation in the European Club Cup with Barra Club and before joining the Iranian national team, he coached Marverdeh .
Among other records of Pochediaz, we can mention teaching the beach handball course, leadership and teamwork course at the University of the Basque Country in Spain, teaching the senior handball course, serving as the technical director of handball academies, and participating in the Spanish National Olympic Committee.
Montserrat Pochediaz as a coach and Masoud Zohrabi as a technical director will be responsible for leading the Iranian women's handball team in the solidarity games of Islamic countries and the Asian Championship.
end of message/
You can edit this article

Suggest this article for the first page