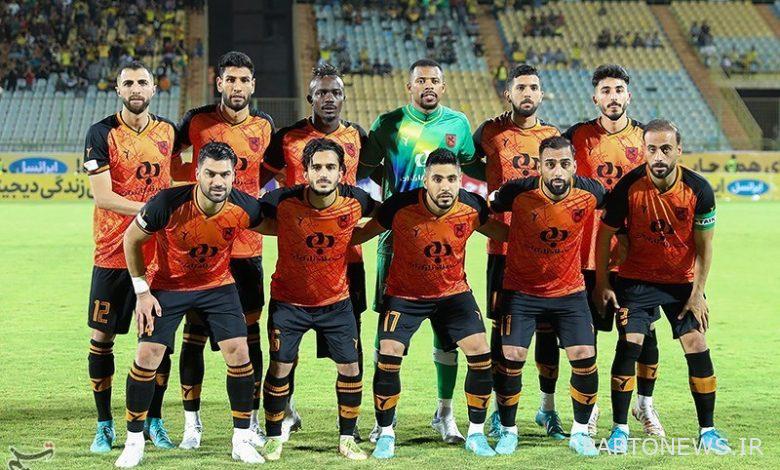 According to the sports reporter of Tasnim news agency, Ahmad Afzali said on the sidelines of the Rafsanjan copper football team's practice today (Sunday): Iran's national copper company attaches great importance to its clubs. Mes Club is one of the good clubs that shined last season with good games and the efforts of its technical staff, especially Mohammad Rabiei and his players, and for this reason, we had to attend today's training. This year we are with this team and we will join hands to see Mes for this Asian period and to be at the top of the table in the upcoming season.
Regarding the discussion of the budget allocated for Mes Rafsanjan Club, he clarified: the budget is the same and will not decrease, and special attention will definitely be paid to last year. We will have a special look when the team's efforts increase. It is not the case that Mes Rafsanjan will find a weak position because another team has risen from Mes.
In response to the question, "Can the presence of three teams from Kerman be a warning for other industrial teams?", the Vice Chairman of the Board of Directors of Iran Copper Industry Company said: "Sports is a competition." When attention is paid to sports and culture, it means that copper industries pay attention to these two categories. If we have reached here, we have tried and we hope that the person who tried will get what he wants. We don't like other teams to fall down and we even help them get up and have better conditions.
Afzali said that if two teams have joint ownership, they will face problems from AFC: We are a private company and all the mines are divided in different cities. If we have a legal problem, we will try to solve it.
He said about the transfer of Tabriz Tractor Club to Mes Varzeghan: It is not at my level to talk. If the big decision-makers come to the conclusion that this will happen, we must proceed in line with the law. There were discussions last season, but no decision was made.