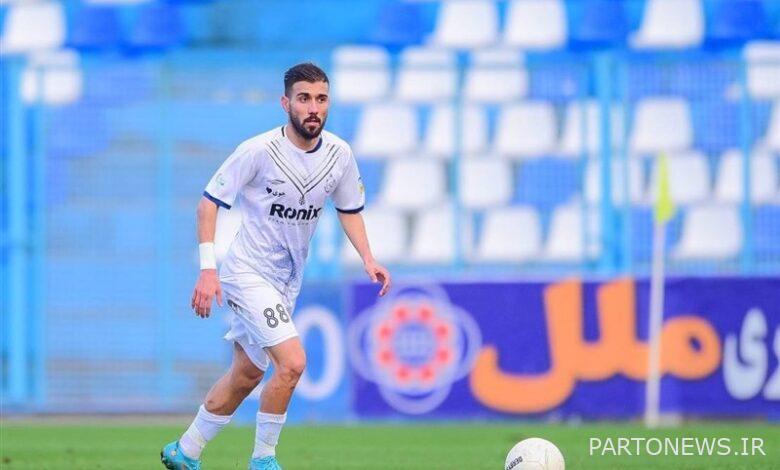 In an interview with Tasnim News Agency's sports reporter, Mehran Ahmadi said about his latest situation after being injured against Foolad Khuzestan in the third week of the Premier League: I felt injured around the 30th minute of the Foolad game. This injury was in the groin area and thank God it was not too serious. My training started on Saturday and I was able to participate in team training on Sunday.
In response to the question whether the break of the Premier League will affect the good progress of the sailors in these competitions, he said: "League holidays, as harmful as they are, can be useful for some teams, but I am sure that Mr. Tartar will make the team more ready for the competitions during this time." he does. You mustn't forget that we started later than the rest of the teams, so this holiday could be our opportunity.
After evaluating his team's performance in the first four weeks of the Premier League, the midfielder of the Melvan football team stated: Although we didn't have an interesting game at home in the first week, because we started late, but as the competition progressed, you saw what games we played. We played a very good game against Esteghlal at Azadi Stadium and we really didn't deserve to lose. We beat Foulad with a score of 4-0 and tied with Golgohar in Sirjan, which shows how much our team is sympathetic to success.
In the end, Ahmadi pointed out: In addition to the players getting to know each other better in these trainings, there is an opportunity to make the conditions even better than before by recruiting new players and preparatory games.