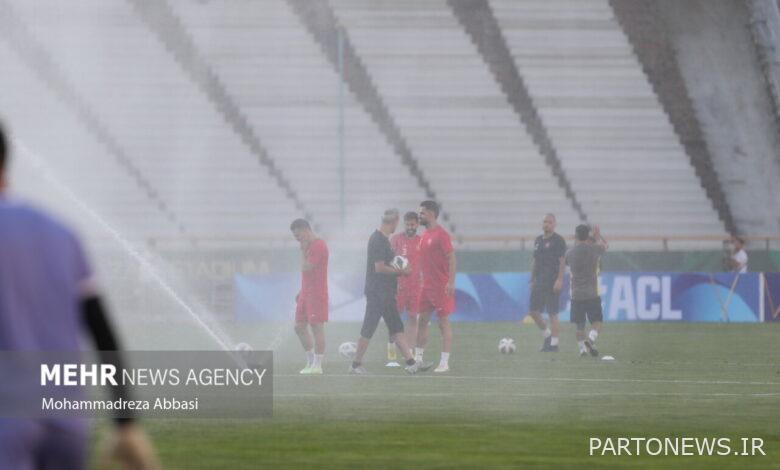 According to Mehr reporter, the Asian Football Confederation designed the last training program of Persepolis and Nasr Saudi football teams before the confrontation with each other, so that they could review tactical points on the grass of the Azadi Stadium.
However, Al-Nasr's technical staff informed the executive officer of AFC that the team's training will not be held due to the fatigue of the players, and only the technical staff and some players will go to the stadium to visit the Azadi Stadium grass.
Al-Nasr coaches have decided to hold their light training program in their hotel so as not to get involved in traffic in Tehran.
The match between Persepolis and Nasr Saudi football teams will be held at Azadi Stadium at 21:30 tomorrow, Tuesday, without the presence of spectators. The violation of Persepolis club and the publication of an Instagram post during the Champions League 2020 caused the disciplinary decision of the AFC, so that the Reds will be deprived of having fans in their first hosting of this competition after the end of the Corona pandemic.