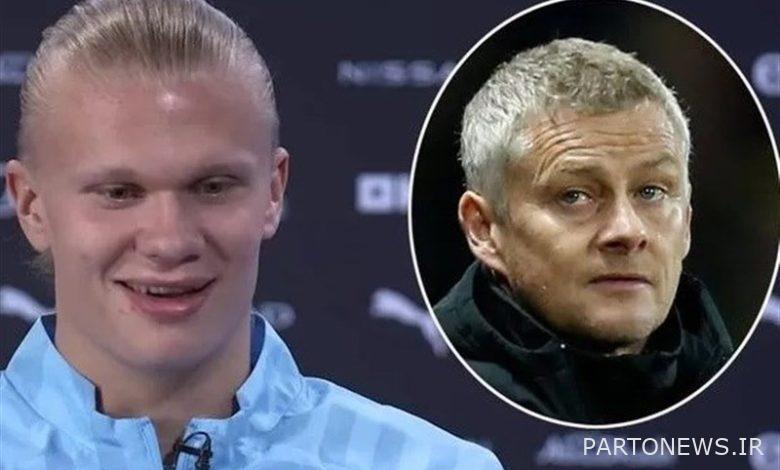 According to Tasnim news agency, Manchester City recently added 21-year-old Holland to the team led by Pep Guardiola with a 5-year contract worth 65 million euros. to be On Sunday, at his presentation ceremony, the Norwegian striker answered the question of a fan who asked which opponent he would most like to face in Manchester City. Manchester United".
In an interview with the English publication "Manchester Evening News", Erling Holland said that he is still in contact with the former head coach of Manchester United: "When I signed a contract with Manchester City, Solskjaer congratulated me and wrote in a text message that he sent me. "Good luck going the wrong way Manchester!" … we talk sometimes.
The 21-year-old striker, who has scored 86 goals and 23 assists in 89 games for Dortmund, continued to mention: "As you know, when I was at Molde in Norway, Olehnar had a great influence on my development. During my professional life, I had He is a good person.