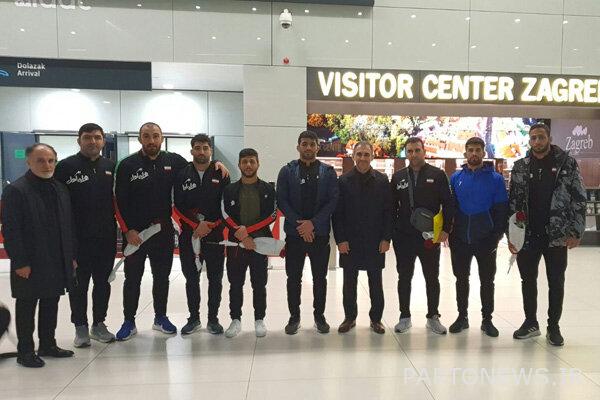 According to the Mehr News Agency, citing the public relations of the Wrestling Federation, the Croatian World Ranking Wrestling Championship (Zagreb Open Grand Prix – earning the Olympic quota) will be held from Wednesday 12th to Sunday 16th of Bahman.
Iran's national freestyle wrestling team arrived in Croatia on Monday night, welcomed by Iran's ambassador to Croatia, Parviz Esmaili.
In these competitions, two Azad and Farangi teams of our country will also be present and they will face their worthy opponents from different countries to reach the world championship.
Our country's wrestling team will also arrive in Zagreb in the coming days.
These matches will be held at the Dom Sportova stadium, and according to the arrangements made by the embassy, ​​the presence of Iranian compatriots living in Croatia with their families is free to cheer on the worthy wrestling champions of our country.