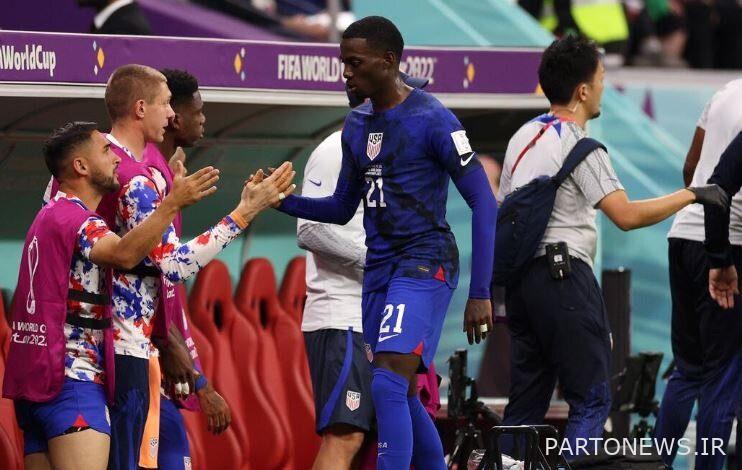 According to the reporter of Mehr, Iran's national football team withdrew from the World Cup in a situation where it could advance to the next stage with a draw against the United States, but the efforts of the players could not lead to opening the opponent's goal.
"Timothy Weha", the striker of the American national football team, praised the Iranian players after this game and said: "Playing with the Iranian national team has always been more than football for me."
He continued: I want to convey my love to the wonderful Iranian team. They showed great pride and love for their country and respect for their people.
This player emphasized: With respect, it was an honor to be on the field where such great players and such inspiring players were present.