Balls and nets
Sport
Announcement of the top 50 players of the World Cup From the absence of Iranians to the authority of Brazil; There is a huge difference between Messi and Ronaldo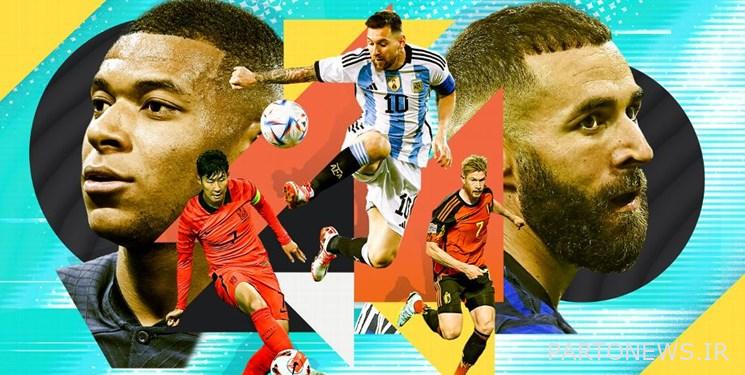 According to Fars news agency, the famous ESPN website reviewed the top 50 players in this competition in a report 3 days before the World Cup and identified Mbappe, Benzema and De Bruyne as the 3 most important players of this World Cup.
Kylian Mbappé, who was one of the main factors in France's championship in the 2018 World Cup in Russia, is still known as the most important player of the Roosters in Qatar. By shining in France, he and Benzema are trying to break the spell of elimination of the champion team of the World Cup in the group stages and after the 1962 World Cup and the Brazilian national team, they will be named the champions of the most important national competition for 2 consecutive times.
ESPN magazine unveiled the top 50 players of the 2022 World Cup in Qatar, which does not include a face from Iran. From Asia, only Son Heung-min from South Korea stands out by placing in the 13th place.
Among Iran's rivals in the World Cup, only England has a representative in this list. Seshir with 4 representatives is the fifth best team in this report.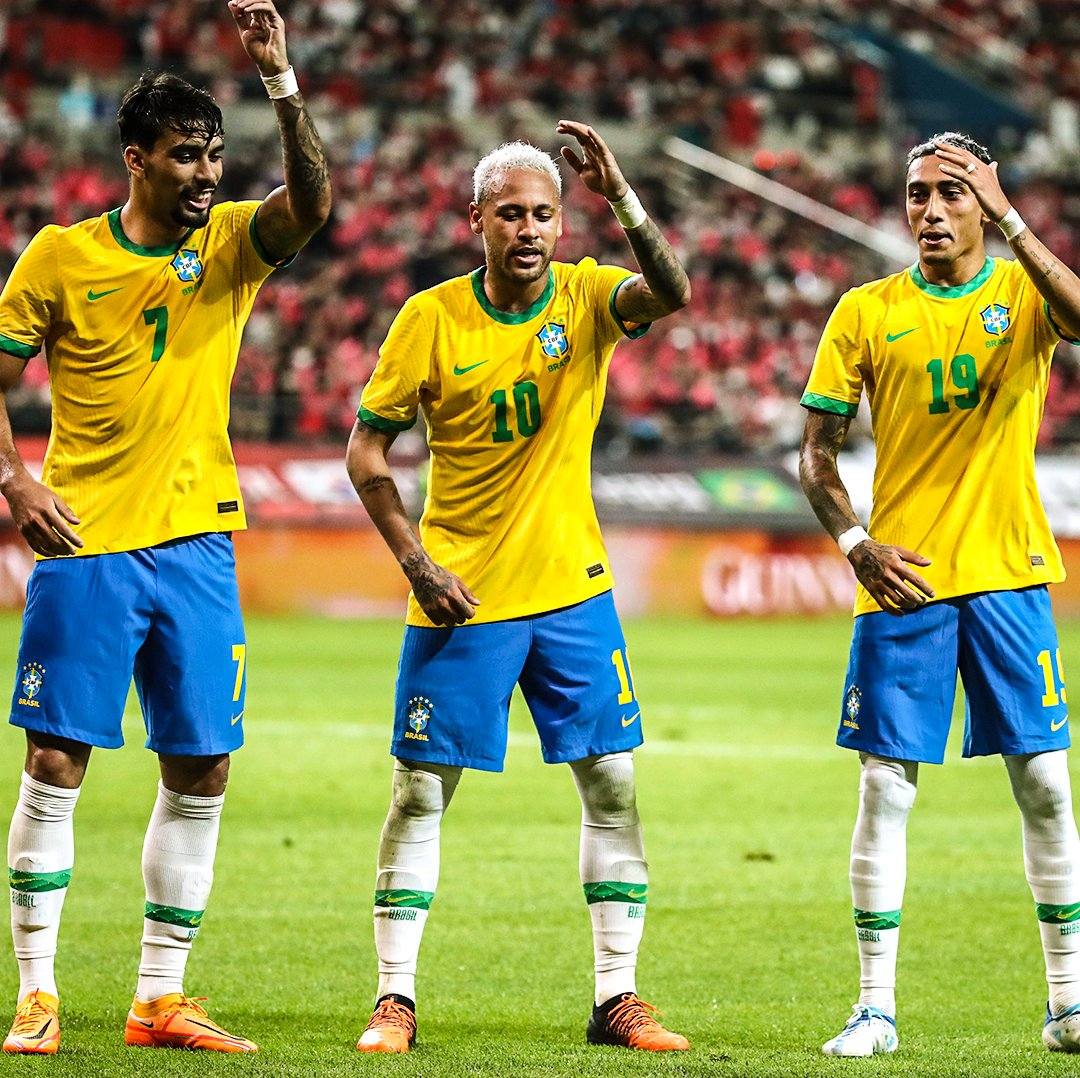 Brazil is at the top with 7 representatives and Portugal and Germany teams with 6 representatives, France with 5 representatives, England with 4 representatives, Spain and Belgium with 3 representatives and Argentina with 2 representatives are in the next ranks.
The list of the top 50 players of the 2022 World Cup is as follows:
1- Kylian Mbappé – France
2- Karim Benzema – France
3- Kevin de Brunier – Belgium
4- Lionel Messi – Argentina
5- Robert Lewandowski – Poland
6- Neymar – Brazil
7- Luka Modric – Croatia
8- Vinicius Jr. – Brazil
9- Thibaut Courtois – Belgium
10- Sadio Mane – Senegal
11- Harry Kane – England
12- Virgil Van Dijk – Netherlands
13- Son Heung Min – South Korea
14- Fede Valverde – Uruguay
15- Yoshua Kimmish – Germany
16- Bernardo Silva – Portugal
17- Joao Cancelo – Portugal
18- Phil Foden – England
19- Paternity – Spain
20- Cristiano Ronaldo – Portugal
21- Alison Becker – Brazil
22- Jude Bellingham – England
23- Ruben Diaz – Portugal
24- Manuel Neuer – Germany
25- Casmiro – Brazil
26- Alphonso Davis – Canada
27- Bruno Fernandez – Portugal
28- Rafael Liao – Portugal
29- Marquinhos – Brazil
30- Anthony Rudiger – Germany
31- Thomas Muller – Germany
32- Frankie De Jong – Netherlands
33- Ilkai Gundogan – Germany
34- Lautaro Martinez – Argentina
35- Trent Alexander Arnold – England
36- Ashraf Hakimi – Morocco
37- Antoine Griezmann – France
38- Ousmane Dembele – France
39- Gabriel Jesus – Brazil
40- Dusan Vlahovic – Serbia
41- Jamal Musyala – Germany
42- Rodri – Spain
43- Romelu Lukaku – Belgium
44- Orlin Schwamany – France
45- Gabi – Spain
46- Christian Eriksen – Denmark
47- Ederson – Brazil
48- Bokayo Saka – England
49- Kalidou Coulibaly – Senegal
50- Andre Onana – Cameroon
end of message/