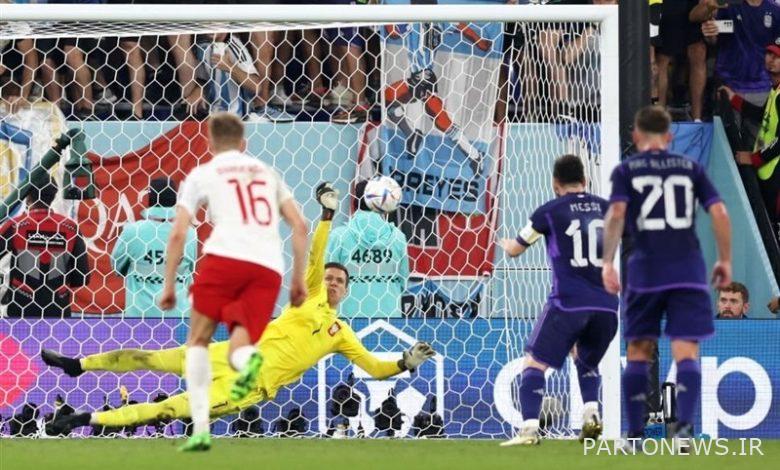 According to Tasnim news agency, the matches of the third round of Group C of the 2022 World Cup tonight (Wednesday) were followed by playing two games at the same time from 22:30 Tehran time, and these games did not include any goals in the first 45 minutes.
In the 974 stadium, Argentina's national team faced Poland, whose attacks were blocked one after the other due to the brilliance of its defender Wojciech Szczesny. The Argentinians even got a penalty kick in the 37th minute thanks to the referee's controversial decision after reviewing a questionable scene – Szézny's hand hitting Lionel Messi's face on a cross – which Szézny saved and the captain of the opponent failed to score. The game ends without a goal in the first half.
In the same match at Lucille Stadium, the national teams of Saudi Arabia and Mexico also played against each other, and this game also ended without a goal in the first half, despite Mexico's dominance over the ball and the field.