Balls and nets
Sport
Armaghani: The meeting with Japan has a preparatory aspect/ we will use this opportunity to gain experience for young players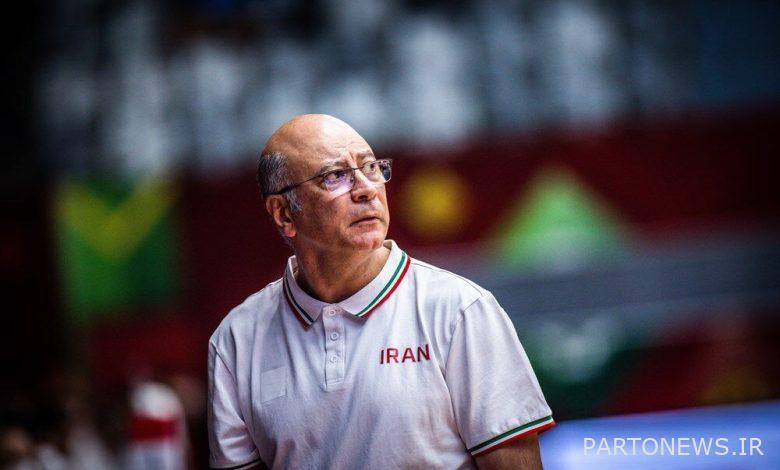 On Tuesday, Saeed Armaghani, in an interview with IRNA reporter, and in response to the question about what goals he is looking for in his trip to Japan, pointed out: The important and noteworthy point in these two meetings is that we are only looking at preparatory games. We look at it and our goal is to follow our plans.
He continued: Regarding the young players who are going to play alongside some experienced players, I have to say that I am satisfied with the conditions for the time we have started working, but what is noticeable and should be noted is that these young players They need more experience and maturity, but in terms of technical work, progress can be seen in them, and this makes us very hopeful for the future of basketball.
Armaghani stated: In order to be able to plan and be successful, we must be patient and give young players the opportunity to gain experience by participating in different fields. In this trip, we will take advantage of young players who are going to go to the field next to the experienced faces of the national team to gradually reach the ideal conditions and be ready to participate in the first level of basketball.
The head coach of the national basketball team emphasized: Our two games against Japan are only preparatory matches for us, that's why I have asked Behnam Lakhari and Mohammad Jamshidi to give the young people who are going to play next to them a chance to prove themselves. test In my opinion, two good games are ahead for the national team and this opportunity should be used in the best way.
It should be noted that the head coach of the Iranian national basketball team has called Mohammad Jamshidi, Behnam Lakhari, Navid Rezaifar, Sajjad Kabehan, Jalal Aghamiri, Hassan Ali Ambri, Salar Menhi, Mohammad Rahimi, Peter Grigoryan, Maitham Abedi, Mohammad Hossein Ahmadi and Amir Hossein Yazerlu for two preparatory meetings with Japan. And he goes to the field with these people.
Amir Vahidpour (head), Saeed Armaghani (head coach), Mohammad Reza Eslami (coach) and Mehran Atashi (coach) will accompany the expedition team. Iran's national basketball team left Tehran for Japan this morning.